To test today, we are putting the machine through a variety of 'real world' situations, mirroring the real world usage of a potential customer.
One as a media movie lover on the move (wearing headphones), a person wanting to watch high definition media on a train journey or bus with screen brightness two notches from maximum.
Second as a businessman, with screen brightness around half way. Wireless was enabled. A mixture of checking, answering emails using Microsoft Office and editing pictures in Adobe Photoshop.

Lastly as a gamer, playing Watchdogs until the machine turned itself off.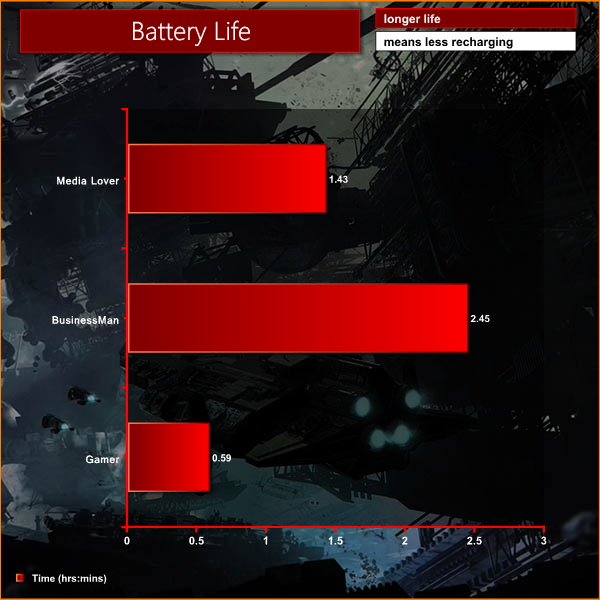 The 6 cell battery has to power some seriously high end mobile hardware. Under general, light use you will get between 2 hours and 30 minutes and 3 hours use. Watching HD movies will drain the battery quicker, and we recorded around 1 hour and 45 minutes.
Intensive gaming duties will drain the battery quickly – in around 1 hours time going on our tests. You really will want access to a wall socket to get the most from this machine, although it is ideal for LAN gaming at a friends house for instance.