Wolfenstein: The New Order is the ninth installment in the Wolfenstein series and was released on May 20, 2014 for the PlayStation 3, PlayStation 4, Xbox 360, Xbox One and Microsoft Windows. It was developed by MachineGames and published by Bethesda Softworks. It is the sequel to 2009's Wolfenstein and utilizes id Software's proprietary game engine id Tech 5.


We love this game and it runs well on even mid range hardware. We opted for good image quality settings, while placing a focus on maintaining smooth frame rates.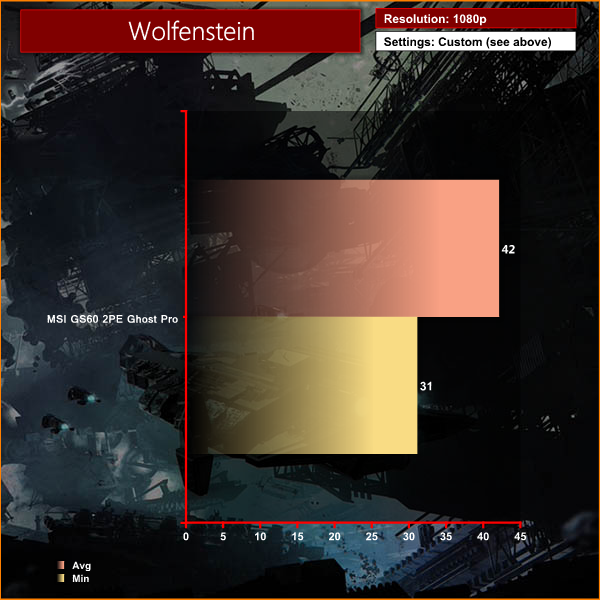 Excellent performance, holding above 30 frames per second at all times.