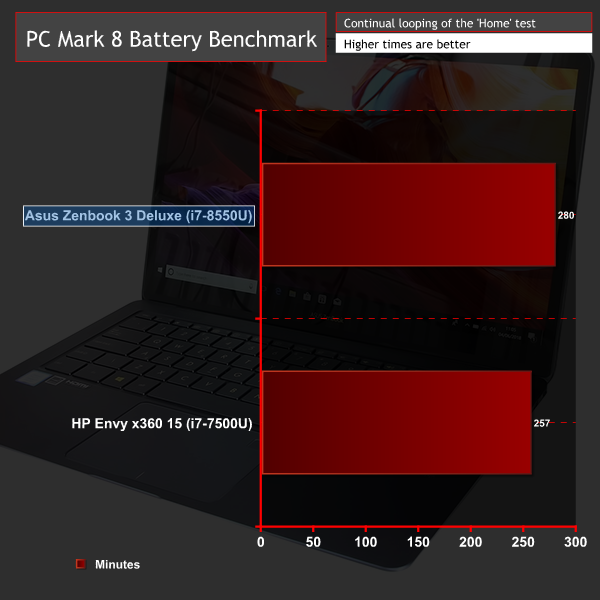 The Zenbook 3 has a 46Wh power pack – an entirely conventional size that's actually a little smaller than the batteries inside the HP and Razer systems.

Impressively, the Zenbook lasted for more than four hours in both the PC Mark 8 Work and Home benchmarks despite the smaller power pack and the beefed-up processor. That's better than the HP, and far better than the original Zenbook.
In real-world terms, that'll equate to around seven hours – maybe nine if you look after the screen brightness and don't run any high-end software. This machine may not match Asus' stated claims, but it'll still handle a day away from the mains.