There's a lot to like about the Asus Zenbook 3 Deluxe.
For starters, there's the design. The care taken over the blue aluminium and gold edges makes for a machine that matches anything else on the market for luxury, and build quality is good too – it's a sturdy bit of kit.
It's a little heavier and thicker than its predecessor, but you won't notice the difference. Crucially, it matches or beats any notable rival for weight and thickness, so it's exceedingly easy to take this machine around day-to-day.

The keyboard and trackpad are impressive, and the Zenbook has good entertainment credentials: the screen is bright, with superb contrast, and the speakers are surprisingly solid for a laptop of this size.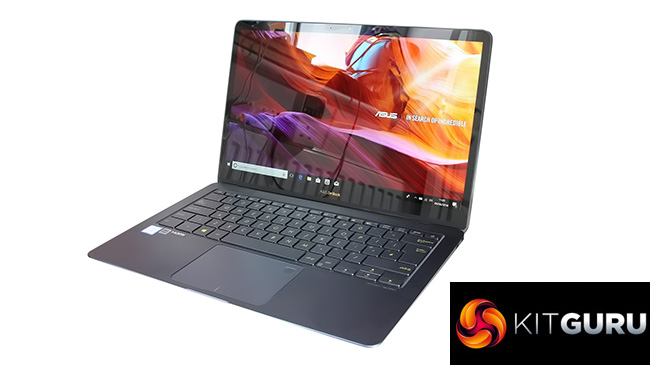 The updated Kaby Lake processor delivers more power than any last-gen equivalent, which helps the Asus excel with daily computing and many mainstream work applications – the only thing it won't handle is high-end productivity tools and demanding games. The battery life is very solid, too.
Asus does claim that this laptop is built for almost anything, though, and that's not quite the case. The updated processor is good, but it does have its limits – and the screen doesn't quite have the colour accuracy to handle particularly tricky photo-editing. It's hardly brimming with ports, either, and the included adapter doesn't do much to improve the situation.
Still, the Asus Zenbook 3 Deluxe is slim, light, stylish and well-made, and it delivers more power than anything from the last generation of ultra-slim laptops. If you need a boost on the road, it's an excellent choice.
The model we've reviewed here is available from eBuyer for £1399.98.
Pros
Stunning, solid design
Impressive keyboard and trackpad
Bright screen and good speakers
A big improvement in CPU power
Cons
Not enough power for high-end tools
A little heavier than its predecessor
Not many ports
KitGuru says: The latest Asus Zenbook deploys an updated Intel processor to make big gains in performance, and it serves up high quality when it comes to design, ergonomics and screen quality. It doesn't quite have the power for every computing task as Asus claims, but it's an excellent option if you need a capable all-rounder that won't weigh you down.