To measure idle temperatures, a reading was taken after having Windows open on the desktop for 30 minutes. A reading under load was taken with Prime 95's SmallFFt test running alongside 3DMark Fire Strike.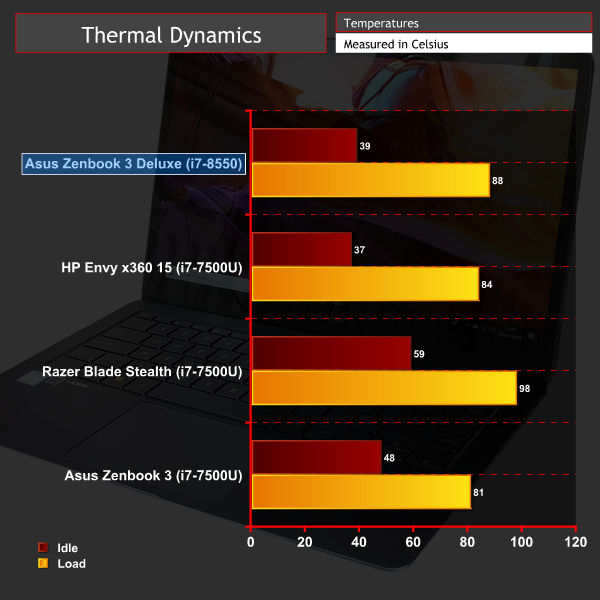 The Core i7 processor inside the Asus has been beefed-up since last year, so it's no surprise that during a stress-test it hit a peak temperature of 88°C.

That's not a dangerous level, but it is pretty high – the Kaby Lake Refresh chip is obviously pushing the limits of this chassis, and its slightly heftier design compared to last year's Zenbook makes a bit more sense.
Pleasingly, none of that heat made its way to the outside of the chassis, which means the Zenbook will remain comfortable to use on a laptop. There's hardly any fan noise, either – even at peak performance, the interior could only be heard with an ear right up against the metal. When idling, the Zenbook was essentially silent.