CINEBENCH R15 is a cross-platform testing suite that measures hardware performance and is the de facto standard benchmarking tool for leading companies and trade journals for conducting real-world hardware performance tests. With the new Release 15, systems with up to 256 threads can be tested.
CINEBENCH is available for both Windows and OS X and is used by almost all hardware manufacturers and trade journals for comparing CPUs and graphics cards.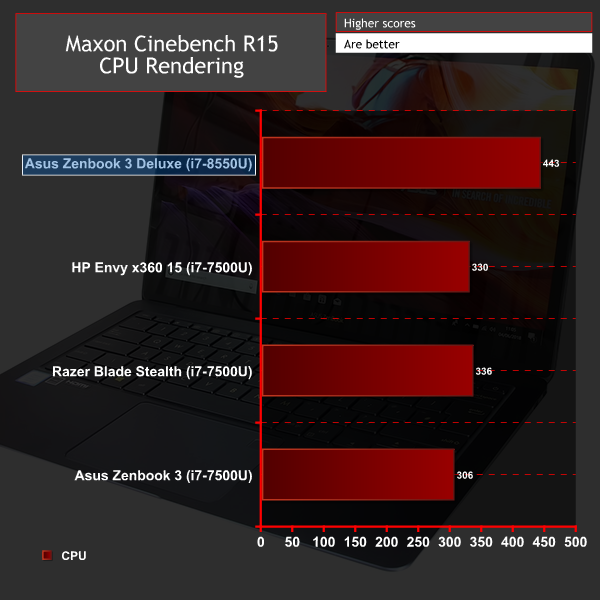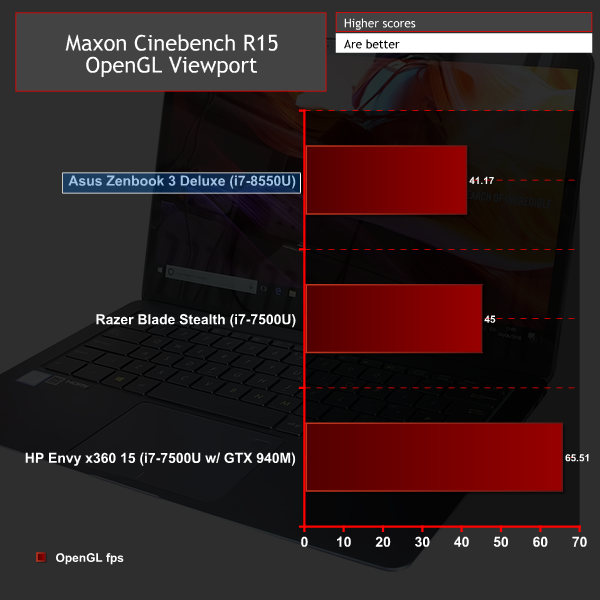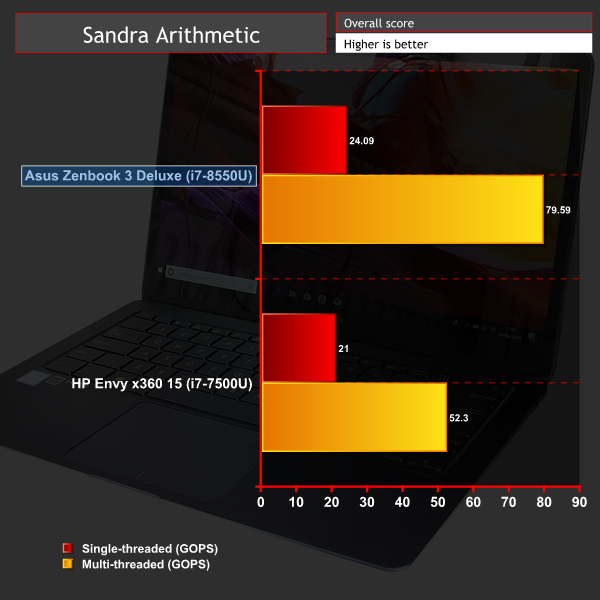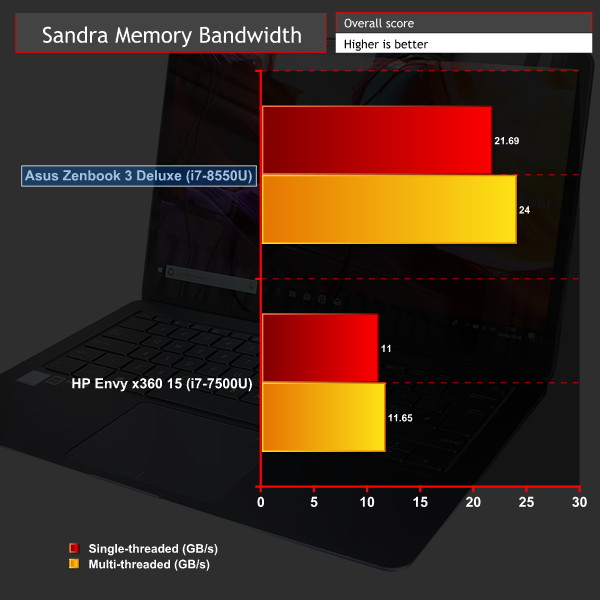 The updated Kaby Lake processor zipped through Cinebench to deliver a multi-core performance result of 442cb. That's impressive: more than 100 points better than the older Core i7 hardware found inside the HP, Razer and older Zenbook systems, which works out at a 25% performance increase.
That's not going to prove transformative when it comes to overall performance, though; this machine won't suddenly start to handle high-end work tasks that are usually found on workstations. It'll make a difference from day-to-day, with lighter applications running with more speed. The extra cores will make multi-tasking far more responsive, and this machine will feel lightning-quick if you're just running web browsers and Office applications.
The updated processor also ran through SiSoft Sandra's multi-threaded arithmetic test with a result of 79.59GOPs – miles better than the 52.3GOPs scored by the HP machine.
The dual-channel memory is far better than that machine, too: its multi-threaded memory bandwidth figure of 24GB/s is more than twice as good, despite the fact the speed is limited to 2133MHz.