Here we test the Asus Zenbook 3 Deluxe's storage performance, using CrystalDiskMark 5.2.1.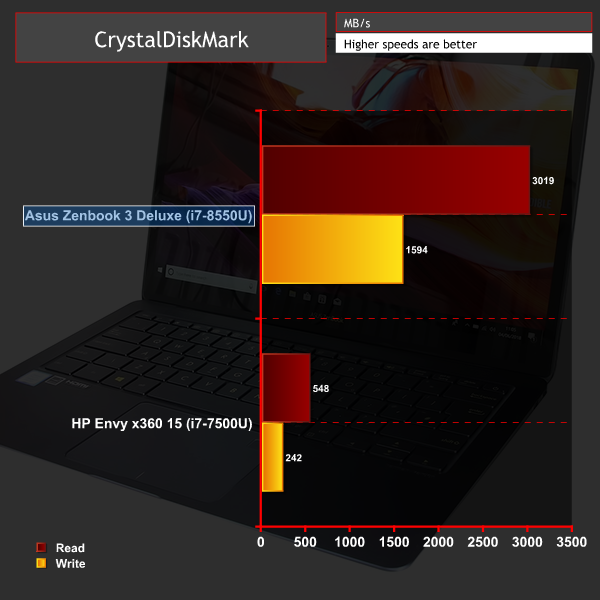 There are no problems when it comes to SSD speeds. The Samsung drive in the Zenbook returned read and write figures of 3,019MB/s and 1,594MB/s – excellent results that are several times faster than the SATA drive inside the HP machine.

Those excellent results mean that boot times and application loading times will be very fast. There are a handful of faster drives on the market, but you won't notice the difference in day-to-day use.