May 21st, 2014 at 12:29 pm - Author
Today we look at a new rig from system builder Cyberpower. The Achilles Pro incorporates the latest Intel i5 4690 processor, alongside a Gigabyte GTX780, Gigabyte Z97 Gaming motherboard and a 256GB Plextor PCIe SSD. Cyberpower have decided to adopt the exciting new In-Win 904 case as well in this £1,399 build. Is it worth the money?
For those readers who missed it – Cyberpower are working with KitGuru and Gigabyte to give away this PC! head over to this page.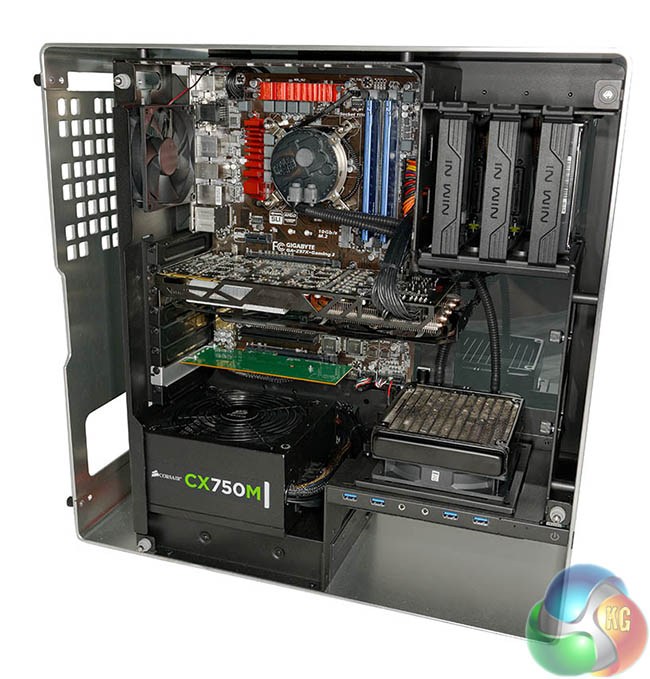 CyberPower Achilles Pro specification (buy here):
5th Generation Intel Core i5 4690 Processor
Gigabyte Z97 Gaming 3 Mainboard
3GB Gigabyte GTX780 Graphics
InWin 904 Chassis
8GB Kingston DDR3 Memory
256GB Plextor PCI-E SSD
Coolermaster Seidon Watercooling
Corsair 750w Modular PSU
Windows 8.1
£1,399 inc vat value
CyberPower Achilles Pro System review (i5 4690/GTX780)

,
Page : 1 2 3 4 5 6 7 8 9 10 11 12 13 14 15 16 17 18 19 20 21 22 23 24