AMD's intentions to make non-discrete GPU gaming a possibility for those on strict budgets were proven possible last year with the Raven Ridge Ryzen 5 2400G. That APU finally offered solid CPU performance thanks to the use of its Zen architecture. And the Vega-based GPU component allowed playable frame rates to be extracted from even AAA titles, provided you're happy to drop below 1080P in many instances.
AMD's new Zen+, 12nm-based Ryzen 5 3400G delivers more of the same. The Picasso 3400G is more of an incremental upgrade from the 2400G it replaces rather than the significant overhaul we're expecting from AMD's yet-to-be-released Zen 2-based Renoir APU.
If you're on a strict budget and simply want to play some games at reasonable FPS values and resolutions, the Ryzen 5 3400G allows you to do that. This year, however, the purchasing decision is made more difficult as we have ended the era of ballooned GPU prices from last year's cryptocurrency boom, making discrete GPUs affordable again.

Of course, the alternative route to this £140 APU would be to buy a dedicated CPU alongside a dedicated GPU. With a budget of £140 and looking only at the brand-new market, the go-to option would be a 4C4T Zen-based Ryzen 3 1200 that can currently be had for around £55. That leaves £85 for the graphics card, sitting us firmly in Nvidia GT 1030 territory (with a few pounds change). That's hardly a mouth-watering prospect as you're left with a slower CPU based on older architecture and with half the threads.
On the GPU front, the discrete GT 1030 is reasonable when used in such a scenario and it is likely to slightly outperform the 1400MHz Vega 11 in general. But this approach introduces some of the potential headaches that an APU alleviates – such as space inside an SFF system and additional noise output from a graphics card's cooler.
Of these two potential system routes, I'd personally be tempted by the faster Zen+-based CPU in the Ryzen 5 3400G which will offer higher performance than the Ryzen 3 1200 when both are paired with a discrete GPU (bottlenecking aside). The £140 Ryzen 5 3400G allows gamers on a budget to play games right now, with a CPU that offers reasonable productivity performance given its price. Funds can then be topped up to allow for a discrete GPU to be purchased in the future.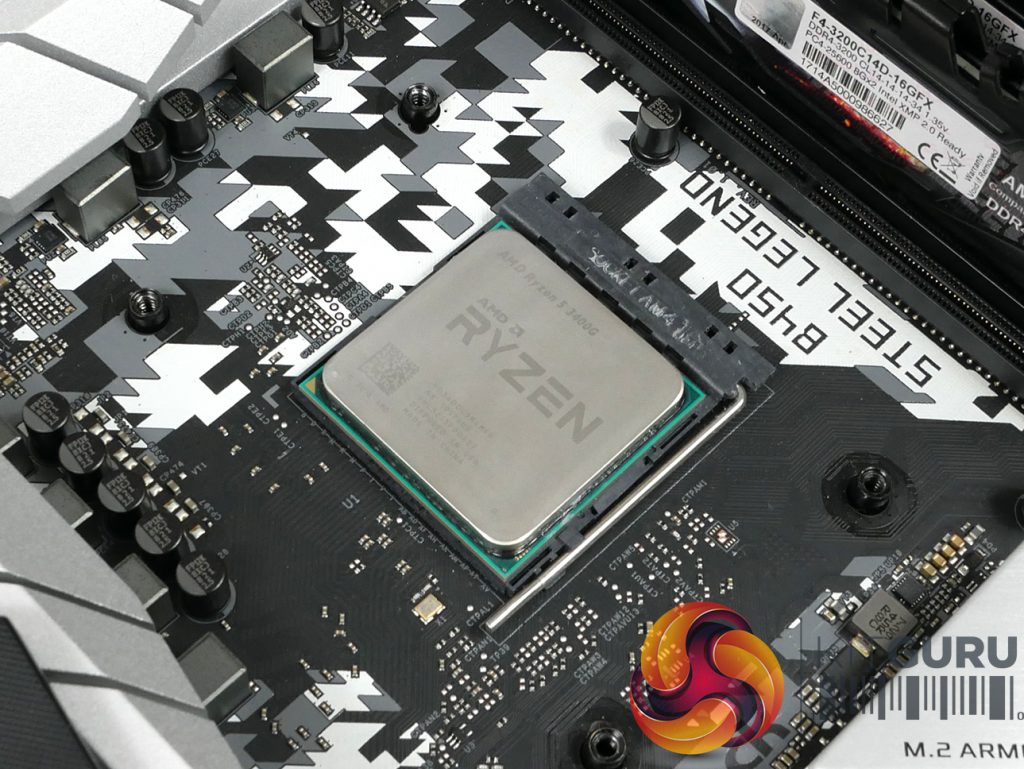 Of course, if you're happy to go down the second-hand route, the entire value perspective adjusts. £140 on a popular auction site will just about get you a four-core, eight-thread Ryzen 5 1500X and an RX 570, giving you a better gaming experience. With that said, brand new to second hand is hardly a fair comparison, but it's worth mentioning.
As another note, I don't see any real reason to upgrade from the Raven Ridge Ryzen 5 2400G to this Picasso APU. The likely minor performance gains will be largely frequency driven as there are no major architectural changes from Zen to Zen+. And at maybe £20 cheaper for the Ryzen 5 2400G at the moment, there is no reason to opt for that slower APU and its lesser cooler than the Ryzen 5 3400G if buying brand new.
Overall, the Ryzen 5 3400G is a solid option that makes even 1080P gaming a possibility without a discrete GPU. We'd say that this APU is a reasonable option for cash-strapped buyers, even if the market makes it less of a clear win than the 2400G was with last year's inflated prices. Just as we saw with the Raven Ridge APUs last year, I think HTPC enthusiasts and perhaps even users building their own NAS systems or Plex media servers will be pretty interested in this one.

The Ryzen 5 3400G APU can be found on Overclockers UK for £139.99 HERE.
Pros:
Solid gaming performance without a discrete GPU.
Decent level of CPU productivity performance.
Wraith Spire cooler performs well.
Good media playback compatibility.
AM4 platform gives flexibility and upgradability.
Far superior gaming performance versus Intel CPUs with UHD 630 graphics at the same price.
Cons:
Demands high-speed DDR4 for improved graphics performance, which can be costly.
Slim overclocking potential and PBO proves of little benefit.
Intel's UHD 630 iGPU looks to offer better media playback performance, especially with VP9 on YouTube.
KitGuru says: Well-balanced and affordable, AMD's Ryzen 5 3400G APU delivers decent CPU performance alongside an integrated Vega 11 GPU that is capable of delivering an enjoyable 1080p gaming experience.