Cinebench R15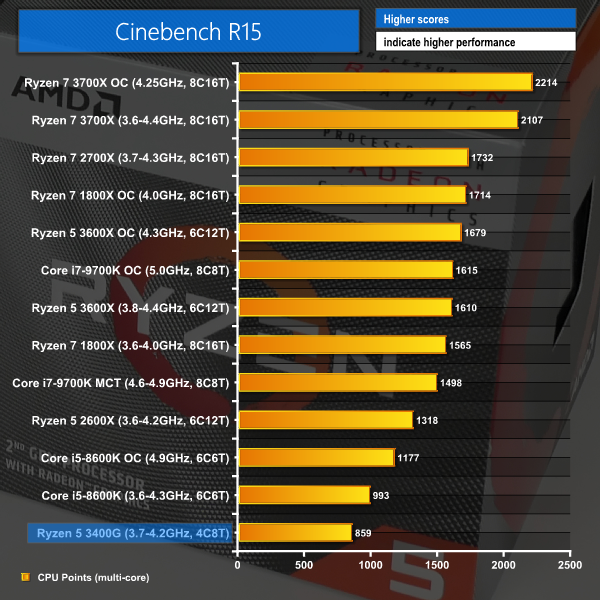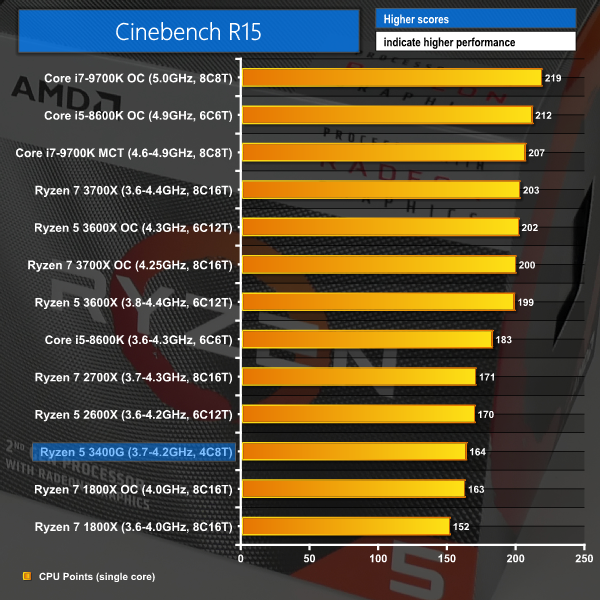 Cinebench R20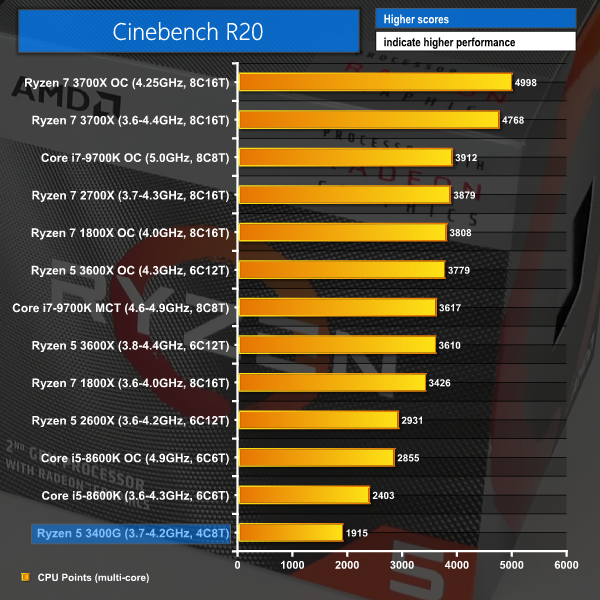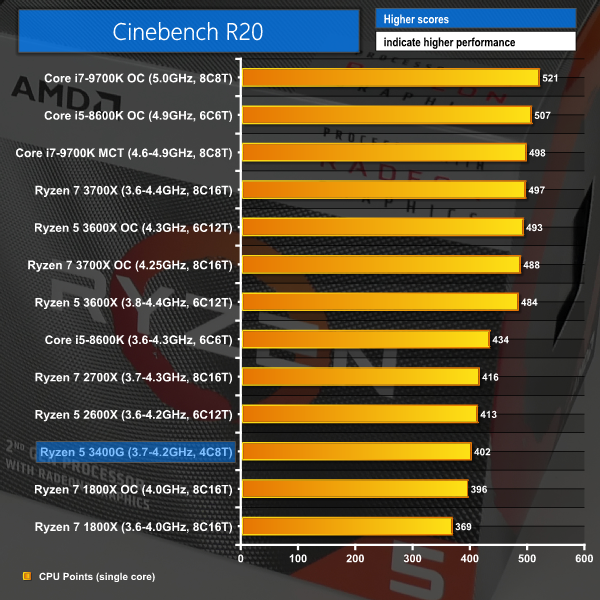 Right off the bat, productivity performance in Cinebench looks pretty decent from the four-core, eight-thread chip. Ryzen 5 3400G isn't too far behind the higher-clocked, more expensive Coffee Lake Core i5 in terms of multi-threaded performance. That's not bad for an APU to which demanding tasks such as multi-core rendering is only of secondary importance.
Single-thread performance is an area where Intel continues to dominate. This Zen+ APU does not feature the architectural improvements of Zen 2-based Ryzen 3000 CPUs, and therefore cannot match their single-thread performance, either. Unsurprisingly, the Ryzen 5 3400G is similar to the Zen Ryzen 7 1800X and Zen+ Ryzen 5 2600X and Ryzen 7 2700X in single-thread performance.
Blender BMW Benchmark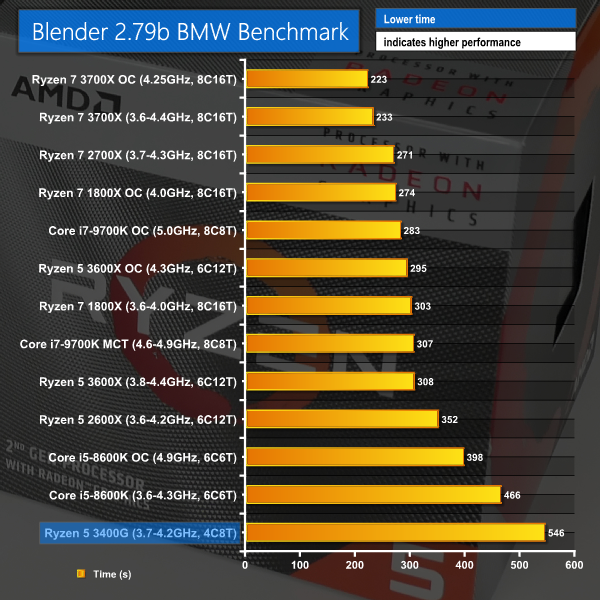 Blender chugs along to a render time of just over 9 minutes. That's not too shabby a result for an entry-level APU, and it is fairly competitive against the more expensive, but notably faster, Coffee Lake Core i5 six-core.
There's no reason why you can't use the APU to run the odd multi-core render here and there.