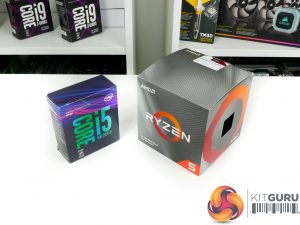 Switching focus to Intel's competitor, the non-Hyper-Threading Core i5 brings a straight six-core, six-thread offering to the party. Intel's mature 14nm++ process for Coffee Lake has the clear advantage when it comes to clock speed, with the i5-9600K offering a boost frequency up to 4.6GHz out of the box.
Both the Intel and AMD parts have unlocked multipliers, though it'd be fair to assume that this will be more beneficial for overclocking gains in Intel's case. AMD's superb Precision Boost 2 algorithm tends to give you most of the chip's clock speed and performance out of the box. Intel, by comparison, leaves frequency on the table allowing system tinkerers to have some fun.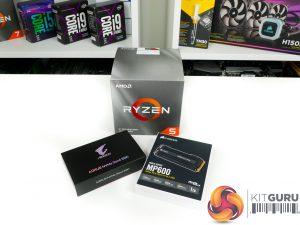 Aside from PCIe Gen 4 support for Zen 2, one of the most noteworthy differences between the Intel and AMD processors is the generous serving of L3 cache that AMD retains from its higher-end eight-core parts. The Ryzen 5 3600X's single-CCD, dual-CCX design allows it to provide 32MB of L3 cache, which is almost unthinkable given the price point.
Add the 512KB of L2 cache per core, and the 35MB total AMD Gamecache buffet for the 3600X is not too far behind the eight-core Ryzen 7's 36MB. By comparison, the Core i5-9600K ships with 9MB of L3 cache, which Intel terms 'SmartCache' thanks to its interaction with cores and other cache hierarchies.
Intel's Coffee Lake CPU slots into the now-well-established LGA 1151 v2 socket, allowing users to run the chip on a 300-series motherboard. B360 motherboards are cheap – noticeably cheaper than realistic AMD competitors – but you don't get overclocking, beneficial memory speeds, or a host of other features.
For the Core i5-9600K, you should be shopping for a Z390 motherboard or a Z370 alternative, if you can update the BIOS to support the 9th Gen Core processor.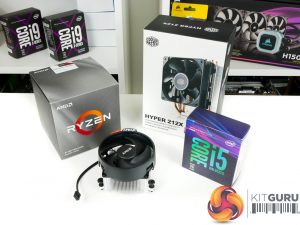 Looking at a platform cost comparison, Ryzen 5 3600X ships with the Wraith Spire cooler that has proven to be decent in our previous testing. The Intel Core i5-9600K requires buyers to purchase an aftermarket CPU cooler.
| | | | | |
| --- | --- | --- | --- | --- |
| Ryzen 5 3600X System | Ryzen 5 3600X | MSI B450 Tomahawk | Included Wraith Spire | Total |
| Cost | £240 | £90-100 | £0 | £330-340 |
| Core i5-9600K System | Core i5-9600K | MSI Z390A-PRO | Cooler Master Hyper 212X | Total |
| Cost | £220 | £105 | £25 | £340 |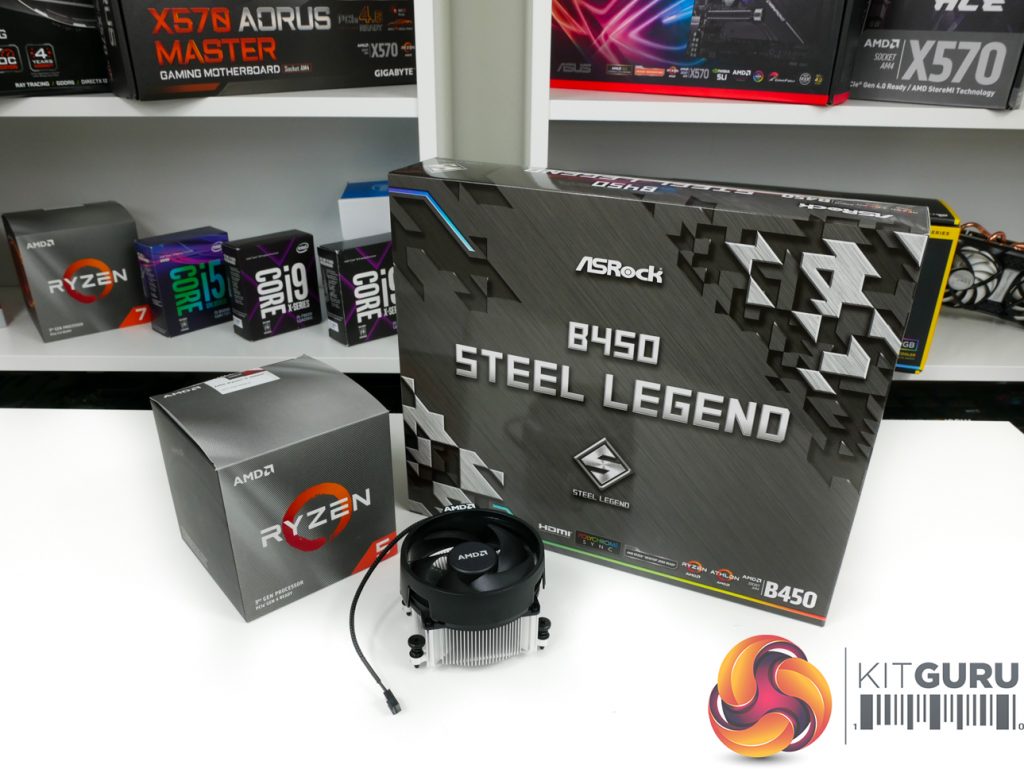 The difference between the two setups is relatively small when the cost of a budget CPU cooler such as the Cooler Master Hyper 212X is added in. That £10 saved on the AMD side could be used to offset the cost of the higher-speed DDR4 memory that Ryzen benefits from so significantly. Or maybe you just fancy a few iced lattes?