Metro Exodus is a first-person shooter video game developed by 4A Games and published by Deep Silver in 2019. It is the third instalment in the Metro video game series based on Dmitry Glukhovsky's novels, following the events of Metro 2033 and Metro: Last Light. (Wikipedia).
We test using the Ultra preset, but with Hairworks and Advanced PhysX turned off, DX12 API.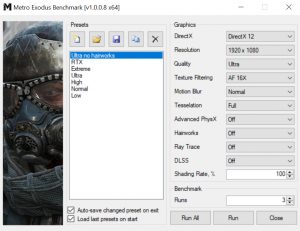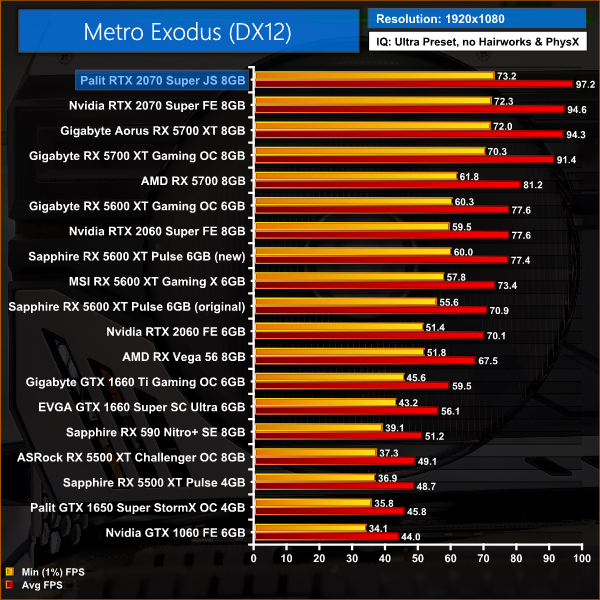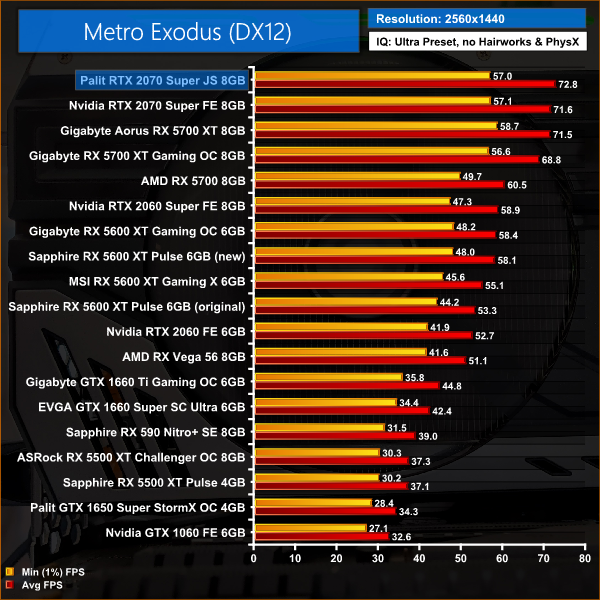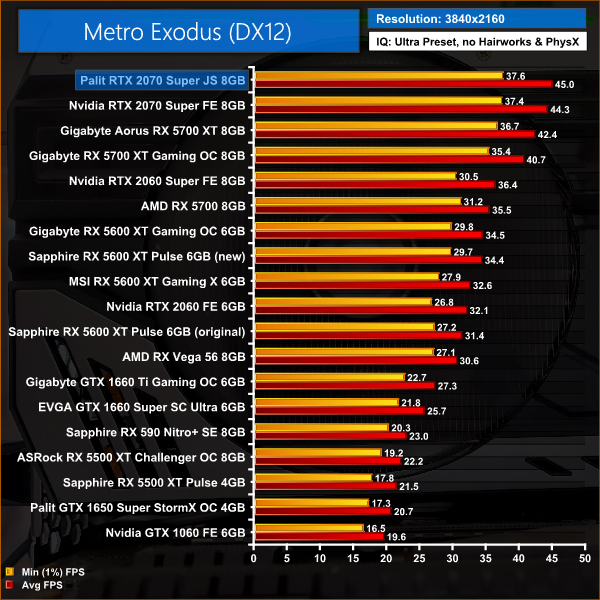 Metro Exodus follows a similar trend to many other games we have looked at today, with the Palit JS coming in 2% faster than the Founders Edition 2070 Super at 1440p. Compared to the Aorus RX 5700 XT, however, the difference is still just 2% in Palit's favour.
At 4K, the Palit JS holds its lead over the Nvidia Founders Edition, with a 2% advantage there, but it stretches its margin over the Aorus RX 5700 XT to 6%.