Red Dead Redemption 2 is a 2018 action-adventure game developed and published by Rockstar Games. The game is the third entry in the Red Dead series and is a prequel to the 2010 game Red Dead Redemption. Red Dead Redemption 2 was released for the PlayStation 4 and Xbox One in October 2018, and for Microsoft Windows and Stadia in November 2019. (Wikipedia).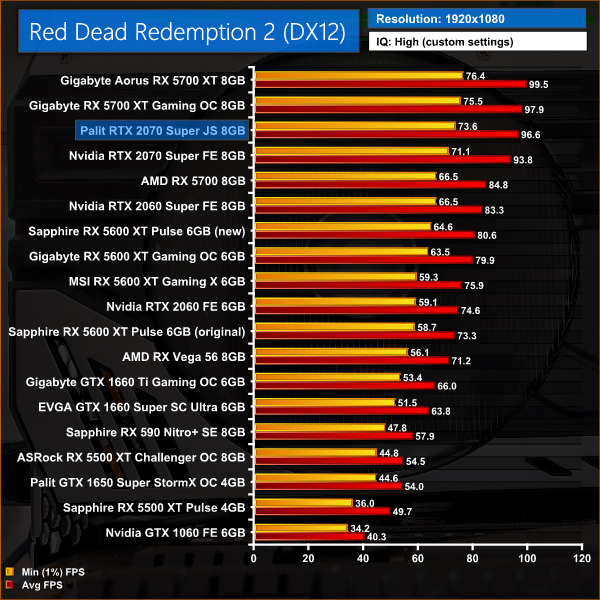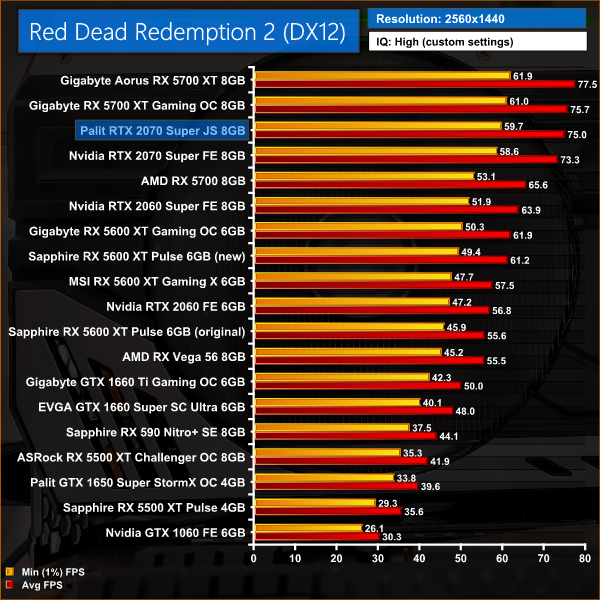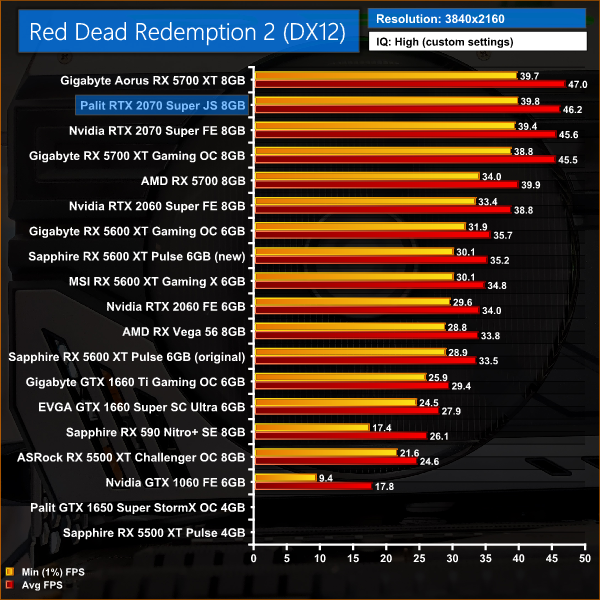 As for Red Dead Redemption 2, this is one of the few titles where the Palit JS 2070 Super is slower than the Gigabyte RX 5700 XT Gaming OC – at 1440p, for instance, the Palit is 1% slower, and 3% slower than the Aorus.
Moving the resolution up to 4K sees the Palit take a 2% lead over the Gaming OC, but the JS is still 2% slower than the Aorus 5700 XT.