For our temperature testing, we measure the peak GPU core temperature under load. A reading under load comes from running the 3DMark Time Spy stress test for 30 minutes.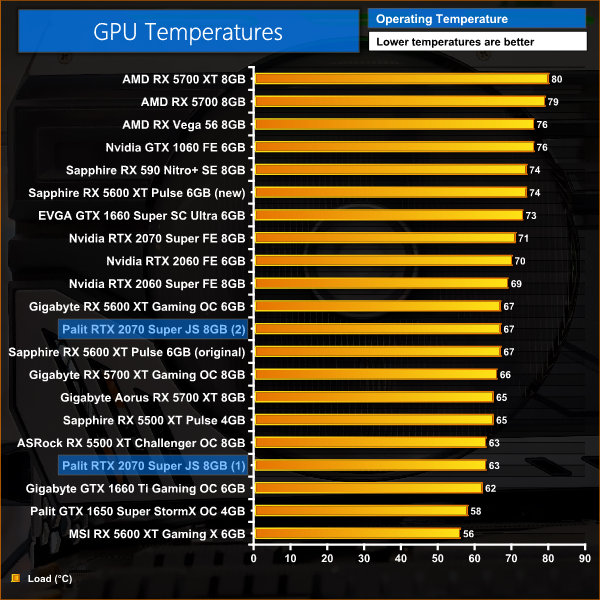 With BIOS 1 being the default 'OC' profile, it's not a surprise to see this profile run a few degrees cooler than BIOS 2, which is the Silent profile. BIOS 1 saw GPU temperature peak at 63C, an 8C reduction compared to the Founders Edition. Even BIOS 2, with its lower fan speeds, ran 4C cooler than the Founders Edition during our stress test.
Our thermal imaging gun shows nothing to be worried about in terms of temperature hot spots on the card itself – the peak of 60.1C behind the GPU core is very respectable.