Here we present the average clock speed for each graphics card while running the 3DMark Time Spy stress test for 30 minutes. We use GPU-Z to record the GPU core frequency during the Time Spy runs. We calculate the average core frequency during the 30 minute run to present here.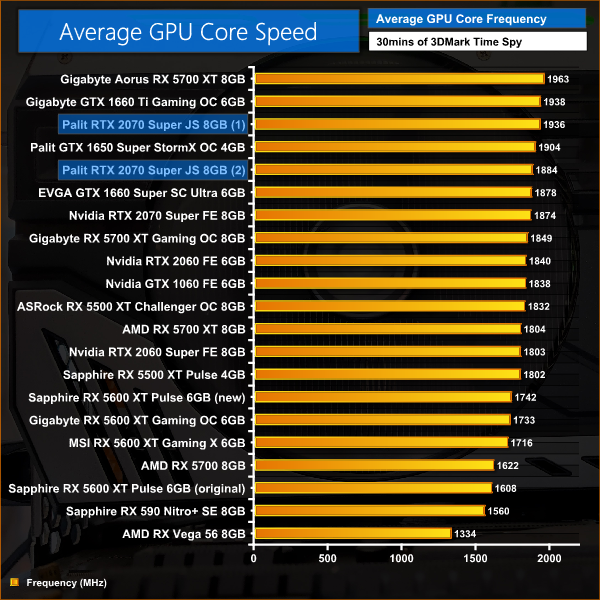 Looking at average clock speed under load, starting with BIOS 1 – this is the primary BIOS, with the 1815MHz boost clock, and is the default BIOS out of the box. Here we saw the GPU average 1936MHz under load, which works out as a 62MHz advantage over the Founders Edition, explaining the small performance gains we saw when testing the JS.
BIOS 2 runs the card at reference clocks, and in that situation the JS averaged 1884MHz, so just 10MHz faster than the Founders Edition.