F1 2019 is a racing video game based on the 2019 Formula One and Formula 2 Championships. The game is developed and published by Codemasters and is the twelfth title in the Formula One series developed by the studio. The game was announced by Codemasters on 28 March 2019. (Wikipedia).
We test using the Ultra High preset, with TAA and 16x Anisotropic Filtering, DX12 API.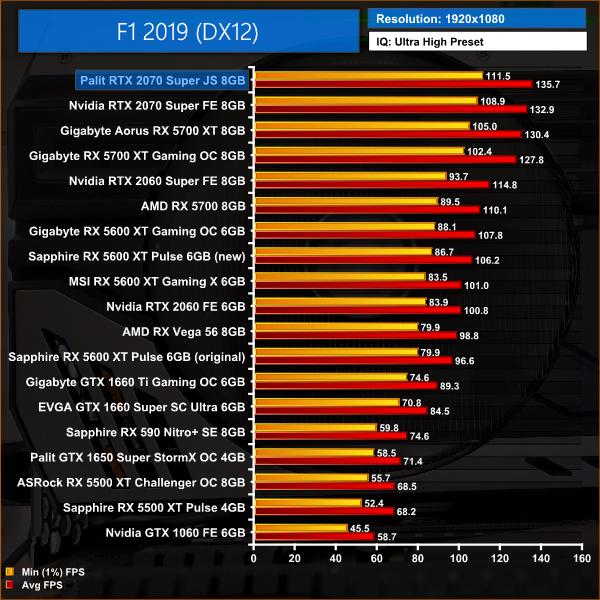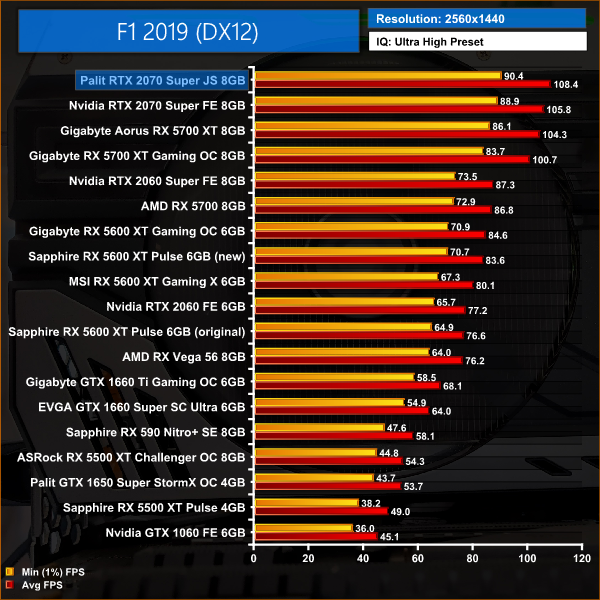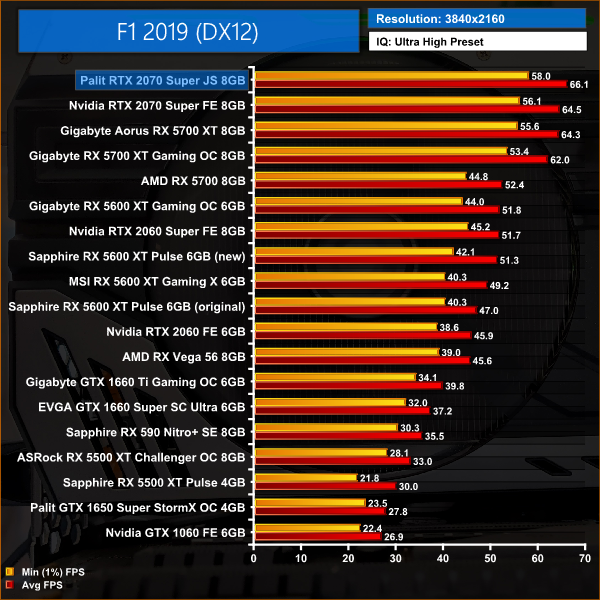 F1 2019 shows a slightly larger lead for the Palit JetStream over Nvidia's Founders Edition, but it's still not much of a victory – at both 1440p and 4K, the Palit is 2% faster on average. Compared to Gigabyte's RX 5700 XT Gaming OC, at 1440p the Palit is 8% faster.