It has been a fair while since I last reviewed an Nvidia-based graphics card, let alone a RTX 2070 Super. Today we have assessed Palit's RTX 2070 Super JS, or JetStream, a dual-fan factory overclocked model that currently retails for £479.99 here in the UK.
We've already reviewed the 2060 Super JS and as far as I can tell, Palit is re-using the same exact cooler and shroud with this higher-end model. From a purely aesthetic point of view I don't think it is the best looking card I've ever seen, but it's not ugly and I think Palit has done the smart thing by keeping the shroud as colour-neutral as they can.
Looks aside, though, there's no doubt this is a very capable cooler. Whether we were using the OC or Silent BIOS, GPU temperatures didn't exceed 67C and noise levels were impressively low too. It's also a positive that Palit has included dual-BIOS support, as this isn't a feature on every card.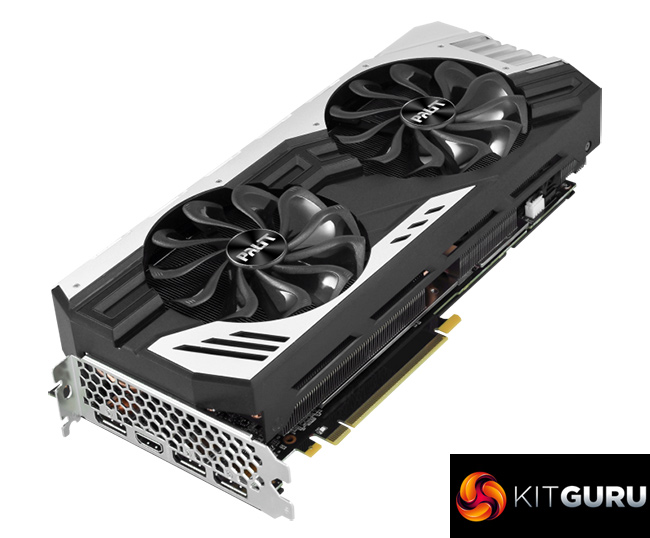 Palit has also pushed core clock up by 45MHz compared to stock speeds, and this was reflected during our testing. Across all of the games we played – at 1080p, 1440p and 4K – the Palit 2070 Super JS averaged 2% higher frame rates when compared to the Nvidia's Founders Edition. This means the card is also faster than RX 5700 XT, proving 8% faster on average than the Gigabyte RX 5700 XT Gaming OC model. Compared to the Aorus RX 5700 XT, however, the Palit's lead is cut to 5% due to the Aorus card's hefty factory overclock.
We could squeeze a bit more out of the core when manually overclocking the JetStream, as our sample was stable with a +110MHz GPU offset, resulting in the core clock hovering around the 2070MHz mark. This resulted in performance gains of 8-9% in the titles we tested at 1440p.
Overall, Palit's RTX 2070 Super JS  is a solid custom 2070 Super. It may not blow your socks off, but it ticks all the main boxes – it's fast, cool, quiet and actually the pricing isn't unreasonable for a custom 2070 Super. It's currently retailing for £479.99 here in the UK, so that's actually £10 less than the Founders Edition and £30 more than the baseline models.
Of course, AMD's RX 5700 XT still has a strong say in the conversation, and with models like the Sapphire Pulse retailing for under £400, that is a better value solution. Then again, there are a few instances where the 2070 Super can offer that next-tier of performance, so if you do opt for the Nvidia GPU, the Palit JS will serve you well.

We found the card at Overclockers UK on offer for £479.99 (down from £499.99) HERE.
Discuss on our Facebook page HERE.
Pros
Runs cool.
Very quiet regardless of BIOS used.
Dual-BIOS functionality.
Overclocked well.
Keenly priced for a 2070 Super.
Cons
RX 5700 XT does offer better value.
Physical size could be prohibitive for some.
KitGuru says: If you are in the market for a 2070 Super, the Palit JS model is fast, cool and quiet.