Middle-earth: Shadow of War is an action role-playing video game developed by Monolith Productions and published by Warner Bros. Interactive Entertainment. It is the sequel to 2014's Middle-earth: Shadow of Mordor, and was released worldwide for Microsoft Windows, PlayStation 4, and Xbox One on October 10, 2017. (Wikipedia).
We test using the Very High preset.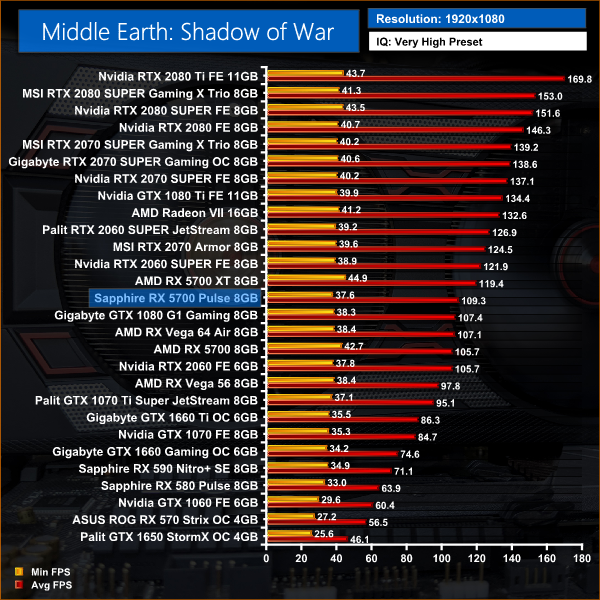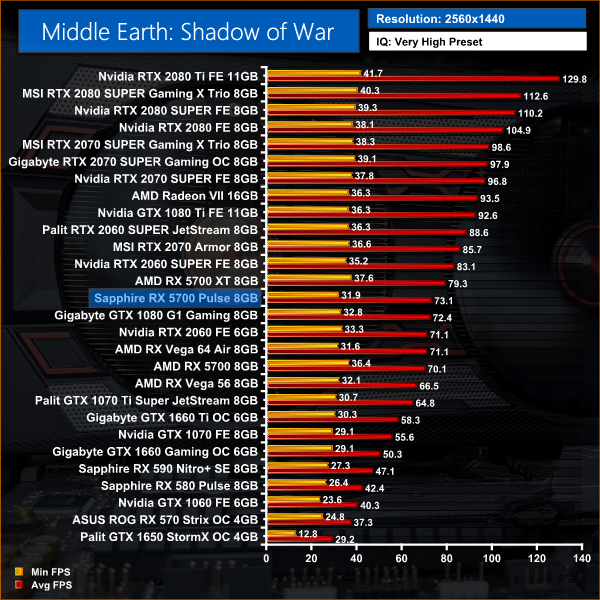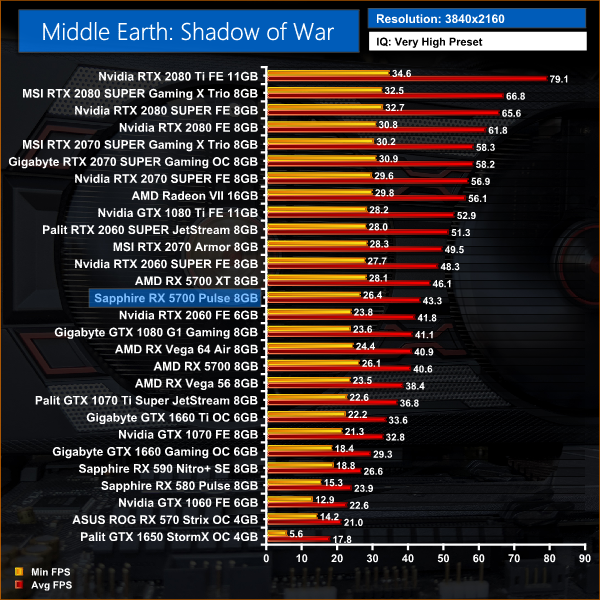 In Middle Earth: Shadow of War, we actually see the biggest performance increase for the Pulse over the reference card, as at 4K the Pulse outperforms the reference design by 7%. It sounds like a decent improvement, but at this resolution it works out to a difference of just 3.7FPS.