As you will know, TriXX is Sapphire's software suite for overclocking and setting RGB lighting. With the new generation of cards from AMD, Sapphire has re-worked this tool and while it's not yet 100% finished we were sent an early development version for use with this card.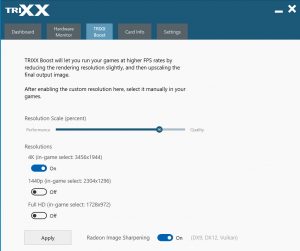 The main thing we want to look at here is a new feature called TriXX Boost. This essentially lets you downsample your games, up to 70% of your native resolution, to increase performance. This works hand-in-hand with Radeon Image Sharpening, a new feature of the Navi GPUs, which can be enabled and disabled within TriXX.

So, in a nutshell, TriXX Boost isn't necessarily anything new that Sapphire has developed – resolution scaling has been available in some games for years. What it does do, is give users an easy way to set a custom resolution scale for all games instead of those which support the feature already.
Below, we tested two titles at native 4K, and then again with a custom 90% resolution scale with Radeon Image Sharpening enabled, to see the performance uplift.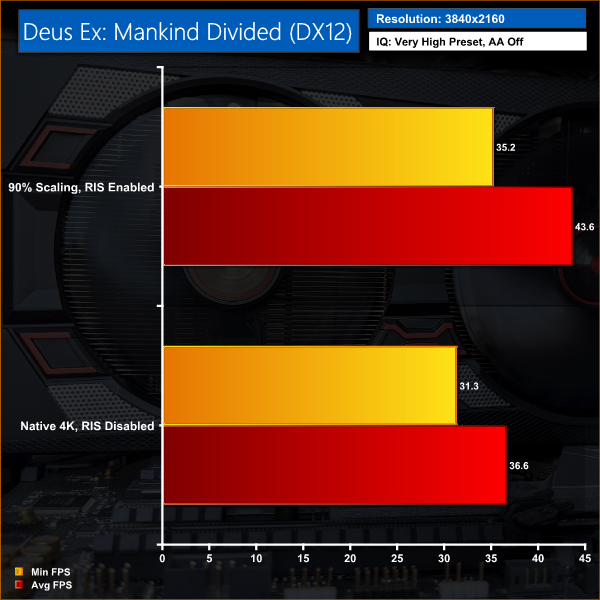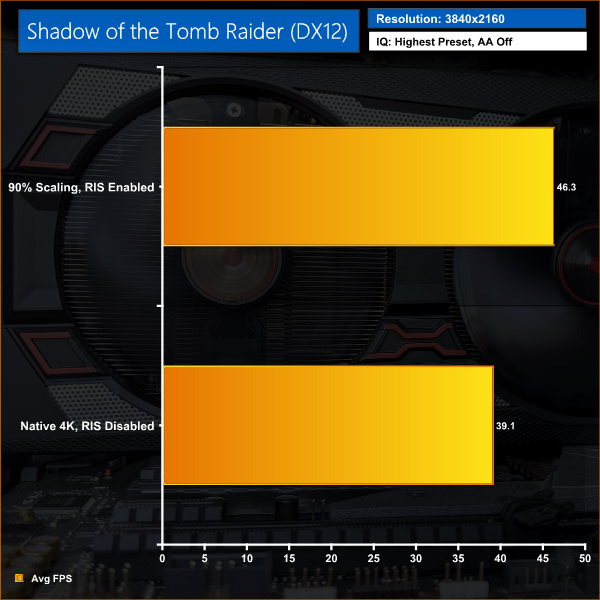 As you can see, setting a 90% resolution scale results in a decent performance uplift – around 17-19% based on this testing. From a visual perspective, too, I have to be honest and say I couldn't really tell the difference between native 4K and a 90% scale with Radeon Image Sharpening enabled.
Like I said, this isn't something new that Sapphire has pioneered – you can find other ways to downsample games without TriXX, and many games even let you do this direct from the video settings. Simply put, this just makes the process easier for games which don't support downsampling already.