We take our noise measurements with the sound meter positioned 1 foot from the graphics card. I measured the noise floor to be 32 dBA, thus anything above this level can be attributed to the graphics cards. The power supply is passive for the entire power output range we tested all graphics cards in, while all CPU and system fans were disabled.
A reading under load comes from running the 3DMark Fire Strike Ultra stress test 20 times. An idle reading comes after leaving the system on the Windows desktop for 30 minutes.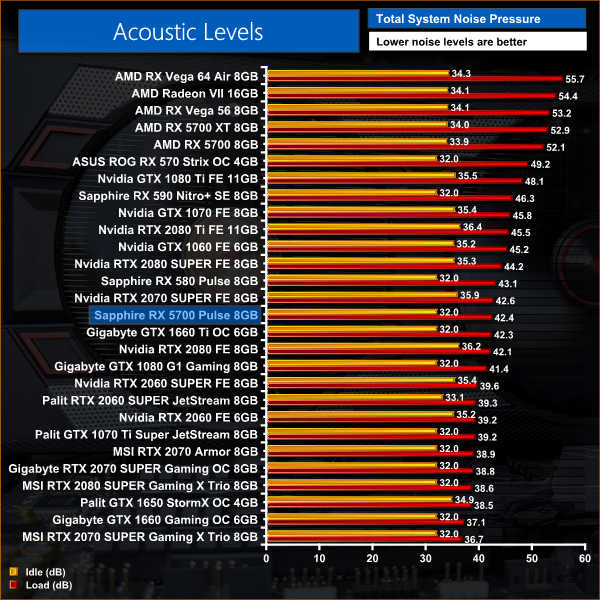 Noise testing shows the single biggest improvement the Pulse makes over the reference card, as its runs about 10dB quieter when under load. This may not make it the absolute quietest card we've ever tested, but it is significantly quieter than reference and is still far from annoying in terms of total noise output. Essentially, you will be able to hear the fans gently whirring away while gaming, but nothing more than that.
Just to give some extra context for these results, these readings under load came with the Pulse RX 5700 running its fans at at 44%, or 1430rpm. When idling, the fans stop spinning completely.