For our temperature testing, we measure the peak GPU core temperature under load, as well as the GPU temperature with the card idling on the desktop. A reading under load comes from running the 3DMark Fire Strike Ultra stress test 20 times. An idle reading comes after leaving the system on the Windows desktop for 30 minutes.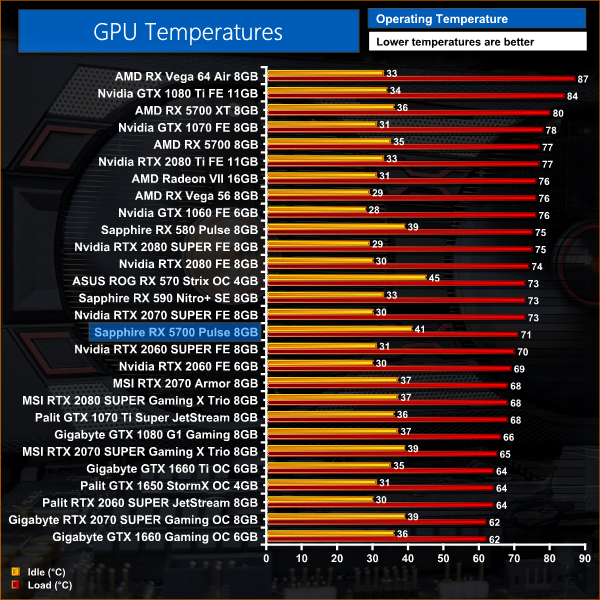 Thermal performance, along with acoustics, is likely one of the biggest reasons you would consider spending extra on a custom RX 5700 graphics card. We can certainly see the benefit of doing so, as our Pulse ran 6C cooler than the reference design, with the GPU peaking at 71C during our testing. As this is our first custom Navi review, we don't yet have a wider context for how good this is compared to other custom cards, but it's certainly a good improvement over reference.

Our thermal gun didn't show any areas of concern on the card, either. The area on the PCB just behind the GPU core reached just over 66C, with the front side of the card peaking at around 58C. So nothing at all to worry about there.