Unfortunately, overclocking the RX 5700 did not prove to be a fun, or particularly fruitful, experience. We said the same thing on our launch-day review for the reference 5700 and I was hoping a month's worth of driver improvements would have helped, but it does not seem so.
In a nutshell, no matter what settings I tried, we did not see much improvement to our game performance. It's easy to max the power limit, set the core clock to 1850MHz (its maximum value) and get perfect stability – but, in many cases, that would actually cause performance to decrease slightly. Just being able to dial in the maximum overclock doesn't seem to mean anything with the 5700, as in-game performance doesn't benefit as a result.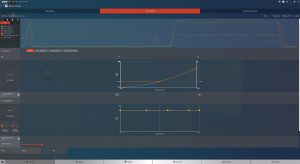 In the end, after a lot of trial and error, the best increases I saw to our frame rates came by setting a core clock of 1815MHz, maxing the power limit and setting the fans set to 80% (as above). Memory overclocking is especially poor, with anything above 900MHz causing artifacting.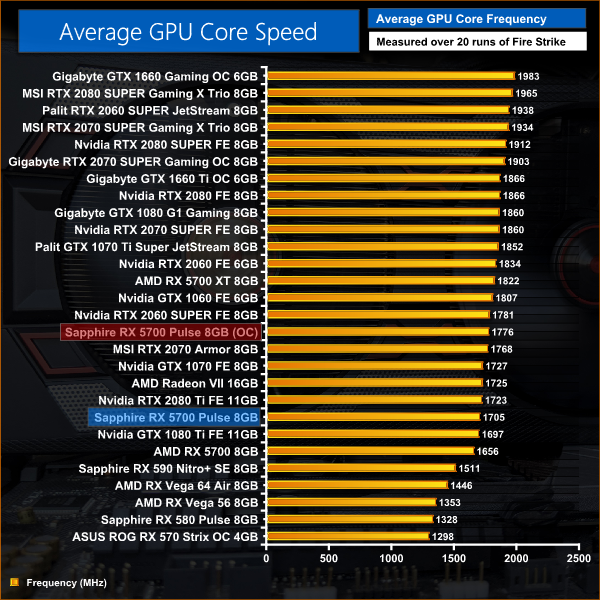 This saw a real-world frequency increase of 71MHz (+4.4%), which is OK but nothing fantastic.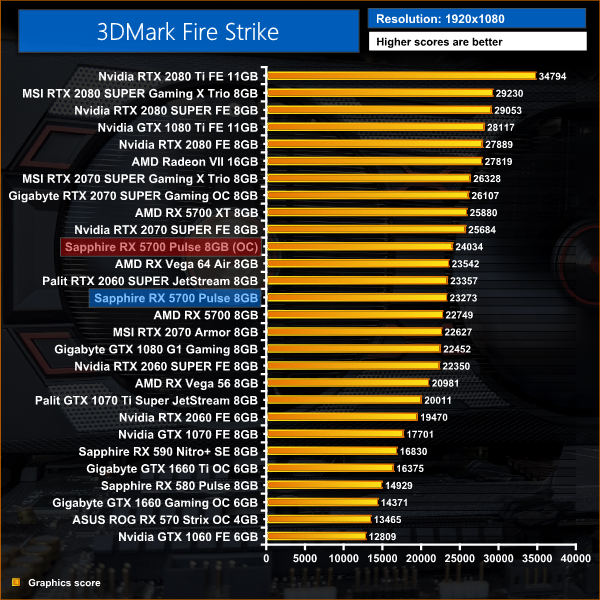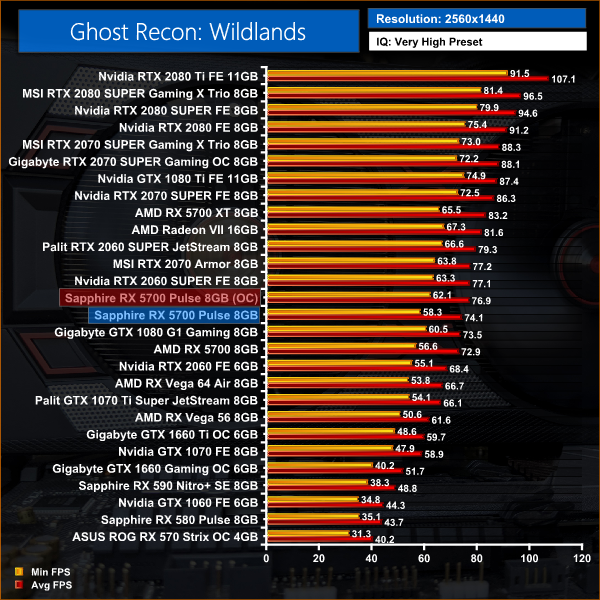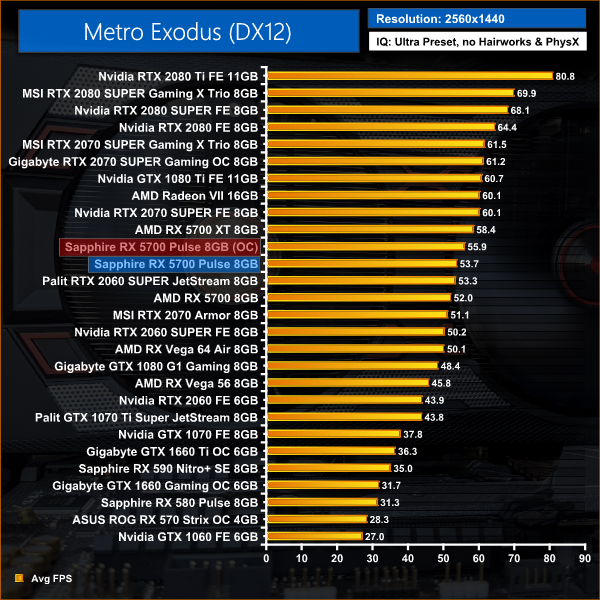 At the end of the day, all that effort gave us an extra 2-4% in game – barely 2-3FPS at 1440p – which hardly seems worth it, especially as this was with the fans ramped up to 80%.