For our temperature testing, we measure the peak GPU core temperature under load, as well as the GPU temperature with the card idling on the desktop. A reading under load comes from running the 3DMark Fire Strike Ultra stress test 20 times. An idle reading comes after leaving the system on the Windows desktop for 30 minutes.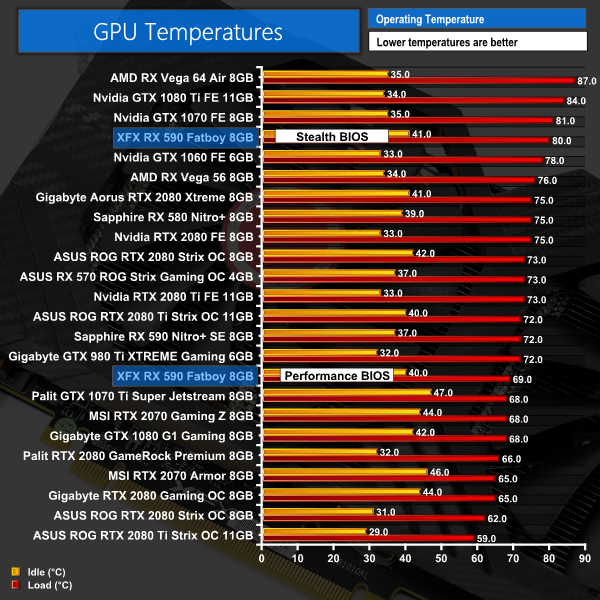 Moving onto thermals, as mentioned we tested both performance and stealth BIOS options for the Fatboy. The performance BIOS did very well, keeping the GPU core at or below 69C, while the stealth BIOS did run hotter with a peak of 80C. Both results have relatively high idle temperatures, too, as the card's fans stop spinning when idle resulting in higher temperatures.

In terms of the thermal imaging camera, there is nothing to be concerned about here. Both the side and the rear of the card peaked at 64-65C under load which is pretty much par for the course from an aftermarket card.