Here, we take a further look at the impact of our overclock, looking at the increased temperatures, acoustics, power draw, and lastly, the effect had on the average clock speed.
Temperatures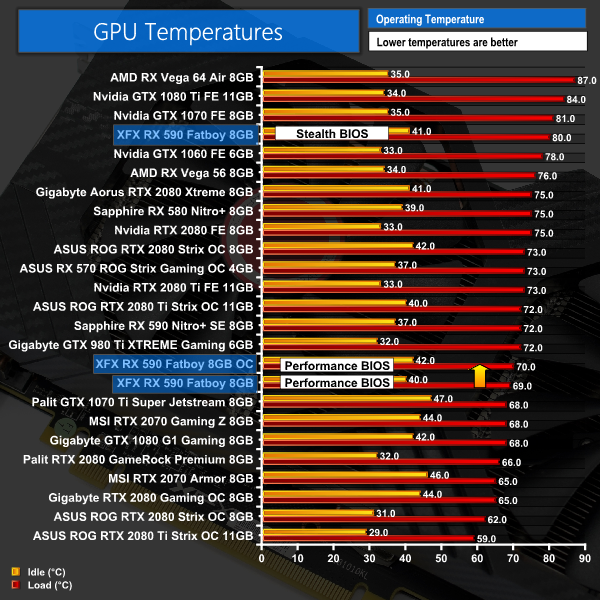 Acoustics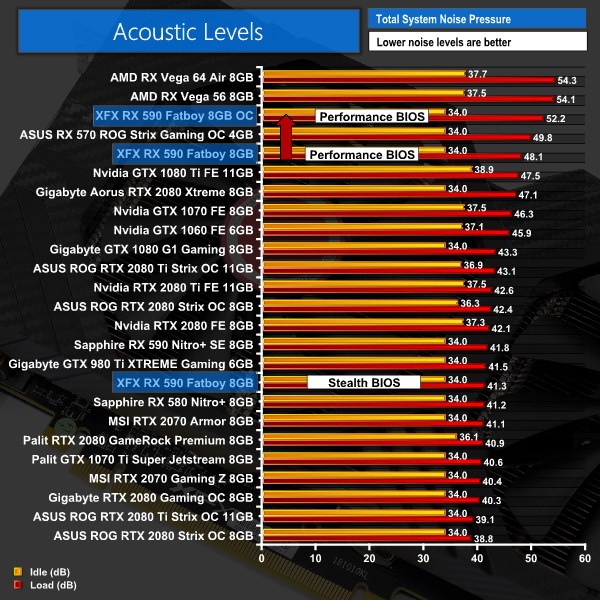 Power consumption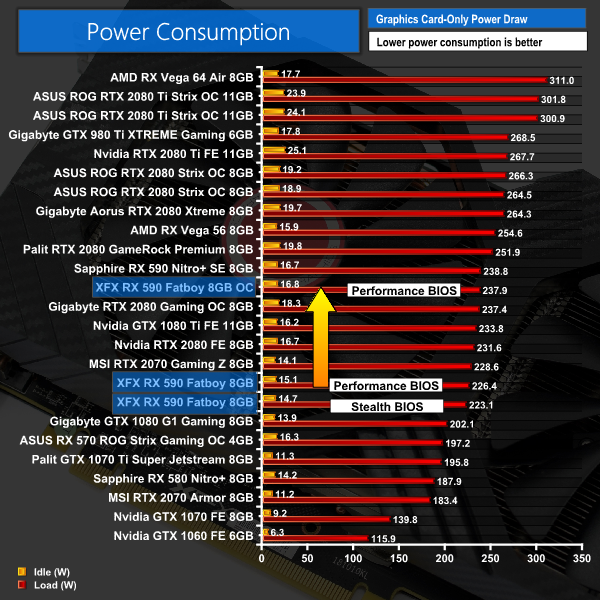 Average clock speed under load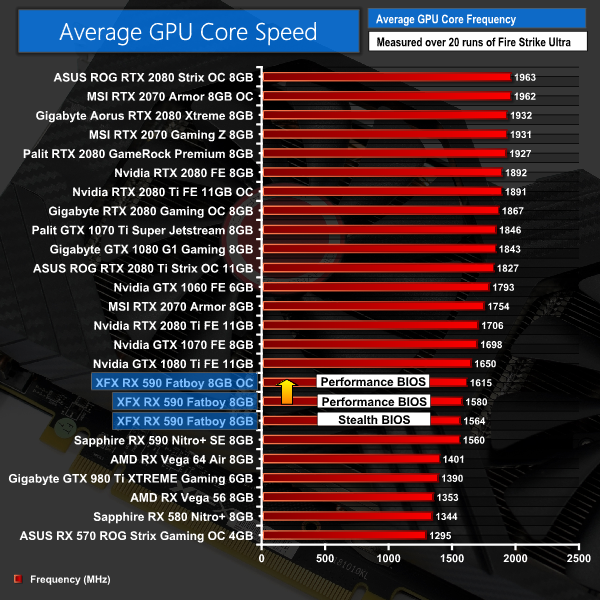 Overview
Using the performance BIOS with our overclock (to ensure thermals did not adversely affect our results) we can see that the GPU core only rose by 1C when stressed with the overclock applied, which is not bad – although we do have to remember, the frequency really did increase that much. That being said, noise levels did jump up considerably to over 52dB making this one of the loudest cards we have tested.
Power did jump up as well to 237W, which isn't much of an increase, and in terms of clock speed the 1615MHz boost we dialled in (1580+35) did hold steady throughout testing. Even then, I don't think the small gains are worth the extra noise – RX 590 seems to have been pushed as far as it will go.