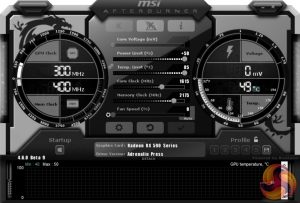 When overclocking the Fatboy, we used MSI Afterburner and set the power and temperature targets to their maximum levels. We could add +35MHz to the GPU core, and +175MHz to the memory.
3DMark and Games Testing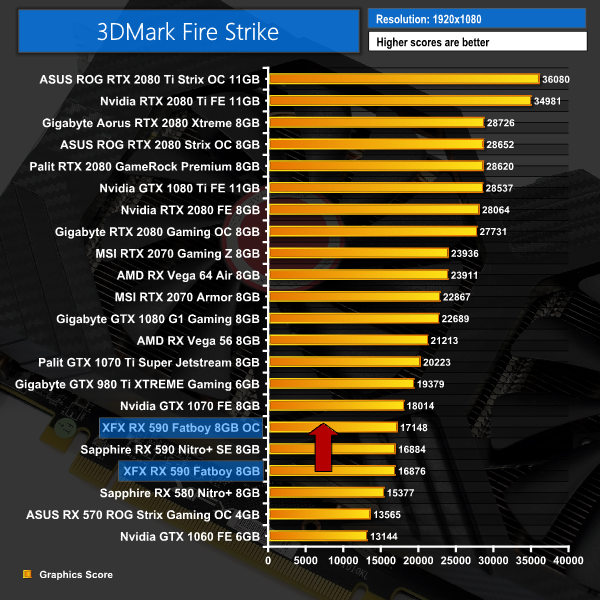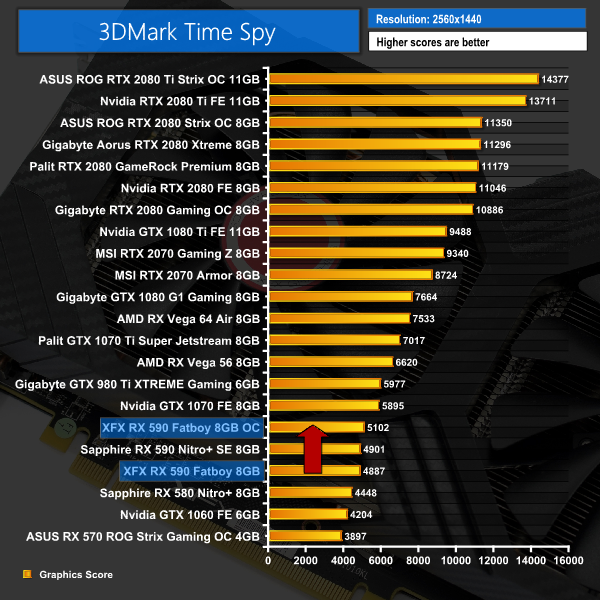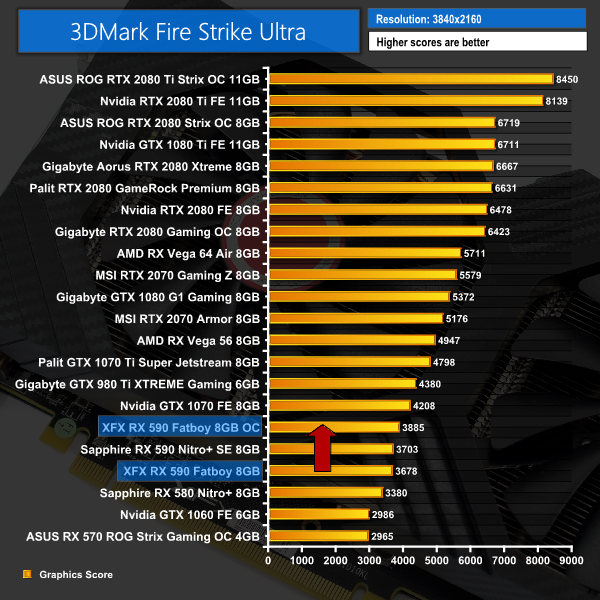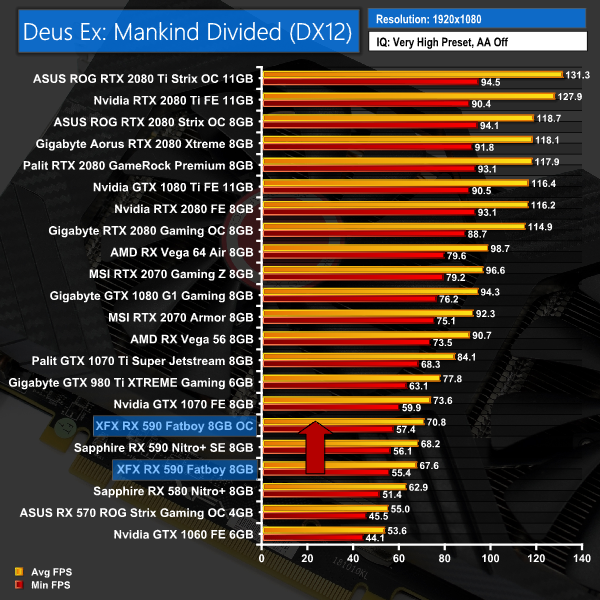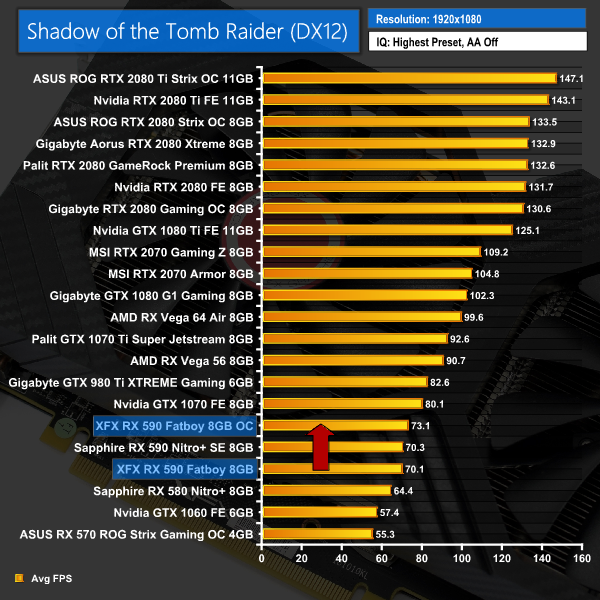 This isn't a big overclock by any stretch of the imagination – RX 590 really seems to have been pushed about as far as it can go already. Still, we saw some minor improvements to our Fire Strike score, an about an extra 3FPS when gaming at 1080p, so it's certainly something – but not much.