Having already analysed the Sapphire RX 590 Nitro+ SE for launch day, today we have been assessing the XFX RX 590 Fatboy.
The thing that strikes me most is just how basic a card this is. Performance aside, you really don't get any bells or whistles – it looks pretty plain, doesn't feel especially premium and doesn't offer anything we've not seen before.
To my mind, that says XFX is clearly just trying to bring an aftermarket RX 590 to the market for as little money as possible, and in fairness it is one of the cheapest models I have come across at £250.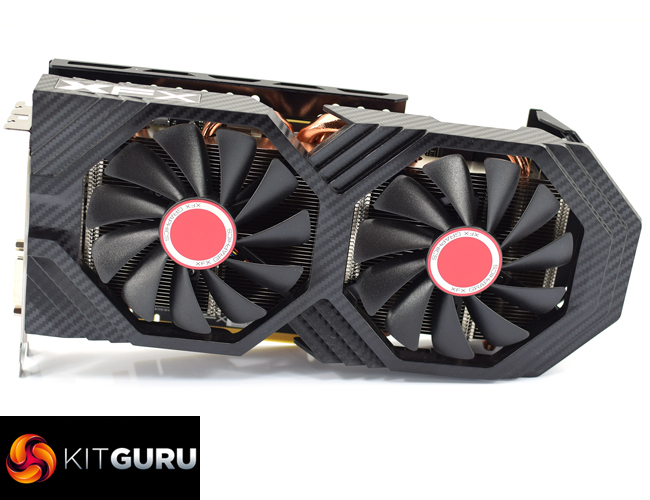 It performs fine, too. RX 590 is definitely best suited to 1080p gaming, and we saw this card average over 60FPS across every title we tested. 1440p gaming is certainly possible, but you will notice dips into the 40FPS zone depending on the title.
The thing I am not too sure about, though, is the choice of BIOS. Each will run the clock speed at 1580MHz, so they perform essentially identically in game. The performance BIOS, however, cranks the fans up quite loud, while the stealth BIOS drops the fan speeds but increases GPU temperatures to 80C – so it really becomes a choice of 'loud and cool' or 'quiet and hot'.
Sapphire strikes a much better balance with its RX 590. It is essentially just as loud as the XFX Fatboy using the stealth BIOS, but still only peaks at 72C on the GPU core, offering low noise levels and low temperatures, something the Fatboy cannot do.
And for me, for just £10 extra, that is worth paying for. The XFX RX 590 Fatboy is a decent card that will run the latest titles very well at 1080p, but considering the Sapphire card is hardly any more expensive, it does seem like a more refined overall package.
You can buy the XFX RX 590 Fatboy for £249.99 HERE.
Pros
Performs as expected for an RX 590.
One of the cheaper cards.
Should fit in most cases, despite the 'Fatboy' name.
Cons
Dual-BIOS options seem to be 'either or'.
Looks and feels very plain.
Sapphire's RX 590 is just £10 more.
KitGuru says: It's not a bad card at all, and if you can find it on sale you will get very solid 1080p performance from the Fatboy. I just feel that if you're spending £250 for this, you may as well spend an extra £10 and get a better overall package in the shape of the Sapphire RX 590 Nitro+ SE.