Here we present the average clock speed for each graphics card while running the 3DMark Fire Strike Ultra stress test 20 times. We use GPU-Z in tandem with the Powenetics Project to record the GPU core frequency during the Fire Strike Ultra runs – at the end, we are left with around 4300 data entries.
We calculate the average core frequency during the entire 20-run test to present here.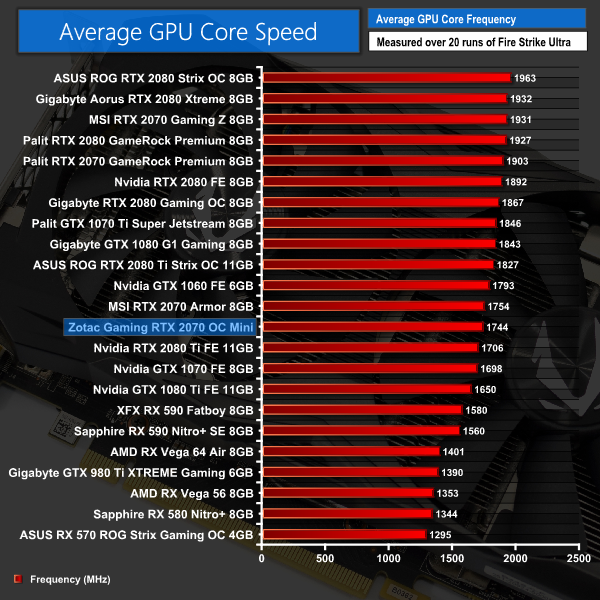 Despite the Zotac RTX 2070 OC Mini shipping with an – albeit small – factory overclock, compared to the stock-clocked MSI Armor 8G, it actually runs slower out of the box. This is due to GPU Boost, as the average operating frequency for the MSI 2070 proved to be 1754MHz, whereas the Zotac card averaged 1744MHz under load.
I did expect something similar to happen with this card – it is just physically limited so it was always likely to run slower than the bigger RTX cards we have already reviewed.