Battlefield V is a first-person shooter video game developed by EA DICE and published by Electronic Arts. Battlefield V is the sixteenth installment in the Battlefield series. It was released worldwide for Microsoft Windows, PlayStation 4, and Xbox One on November 20, 2018. (Wikipedia).
We test using the Ultra preset with the DX12 API. Battlefield V is the first game released with Nvidia RTX features (called DXR in game) and we present average and minimum frame rates for the game with DXR Off, and then again with DXR set to Ultra.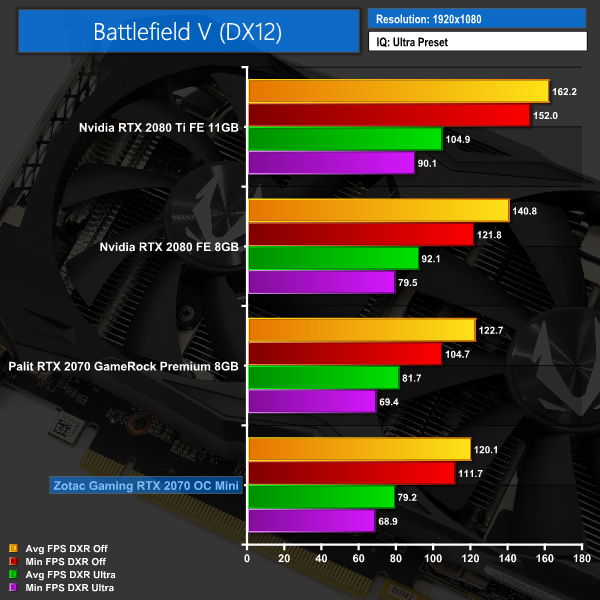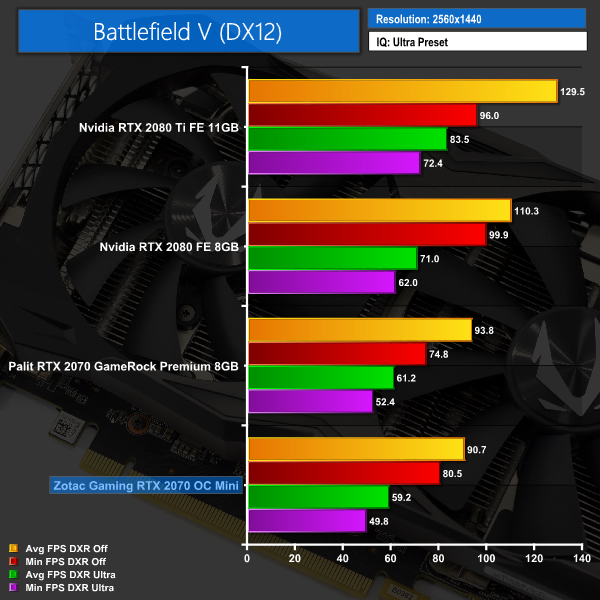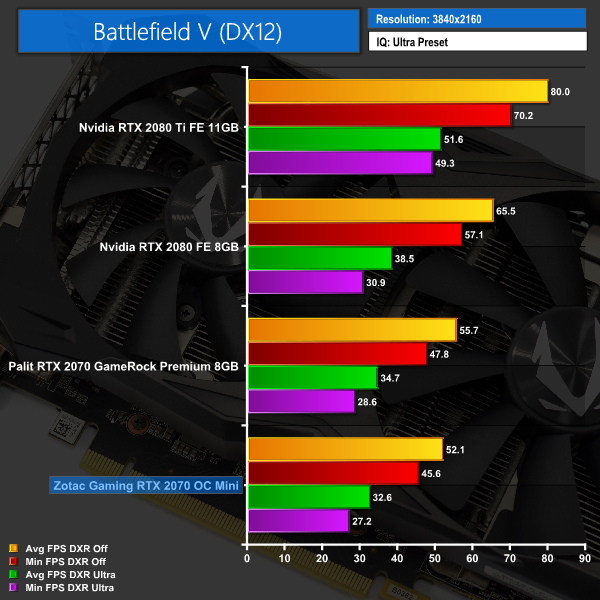 With Battlefield V, we have less comparison cards as the game launched after we had already reviewed many RTX cards which then had to be returned. Still, we can see this Zotac Mini performing in the same ballpark as the Palit RTX 2070 GameRock Premium, although it is about 2-3FPS slower on average.
As we mentioned in our Battlefield V 5th December update performance analysis, RTX 2070 can now play the game with DXR set to Ultra and get a good experience at both 1080p and 1440p. 4K gaming averages about 52FPS with DXR off, so ray tracing at 4K is still out of reach for the RTX 2070.