Here, we take a further look at the impact of our overclock, looking at the increased temperatures, acoustics, power draw, and lastly, the effect had on the average clock speed.
Temperatures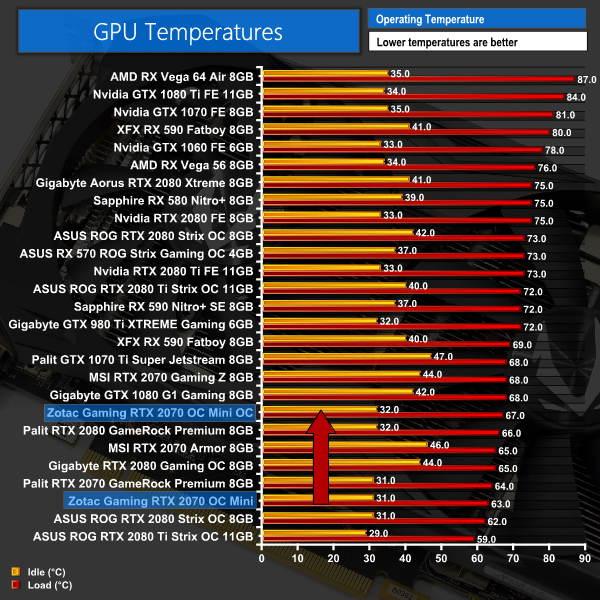 Acoustics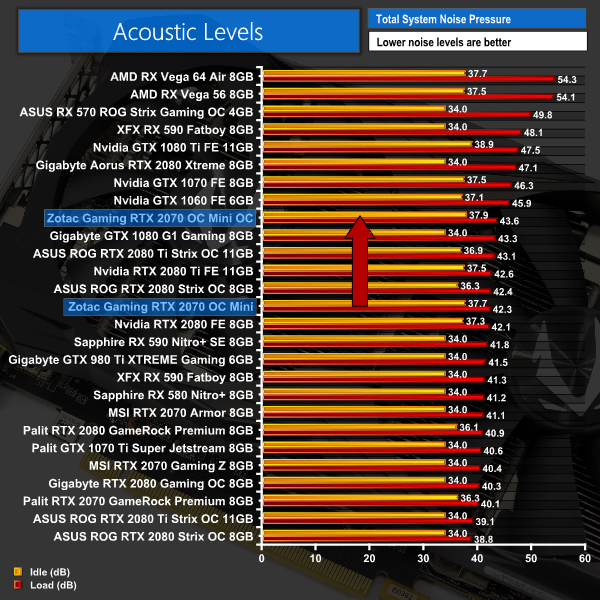 Power consumption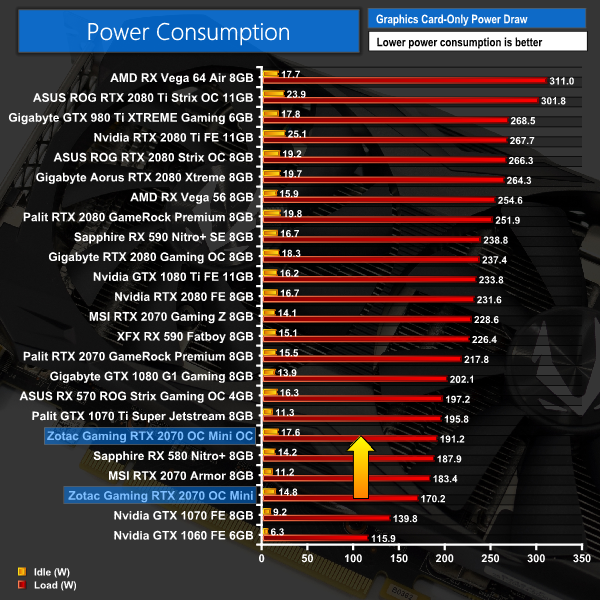 Average clock speed under load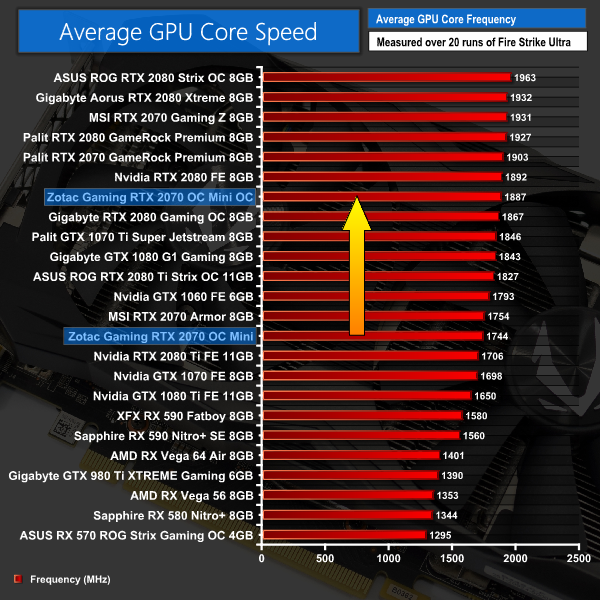 Overview
The Zotac did surprisingly quite well with this overclock. The GPU temperature rose 4C, up to 67C which is still a good result, though noise levels started to approach 44dB which is getting slightly more bothersome on the ears. Power consumption isn't anything to worry about though, with an increase of about 20W to be expected.
Average frequency did well, too, getting just below the 1900MHz mark. For a card this small, I was quite happy with that – even if other, bigger 2070 cards can run faster out of the box.