Shadow of the Tomb Raider is an action-adventure video game developed by Eidos Montréal in conjunction with Crystal Dynamics and published by Square Enix. It continues the narrative from the 2013 game Tomb Raider and its sequel Rise of the Tomb Raider, and is the twelfth mainline entry in the Tomb Raider series. The game released worldwide on 14 September 2018 for Microsoft Windows, PlayStation 4 and Xbox One. (Wikipedia).
We test using the Highest preset, with AA disabled. We test using the DX12 API.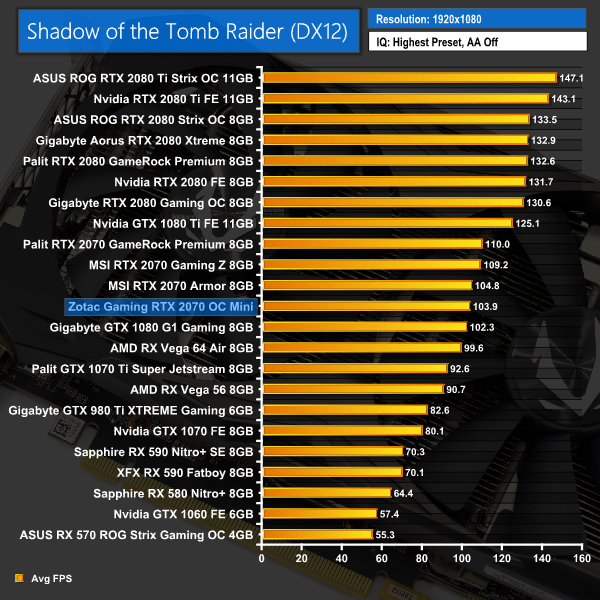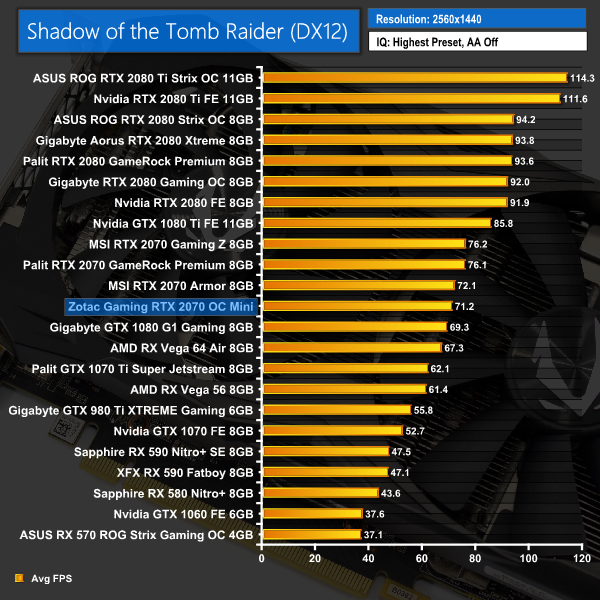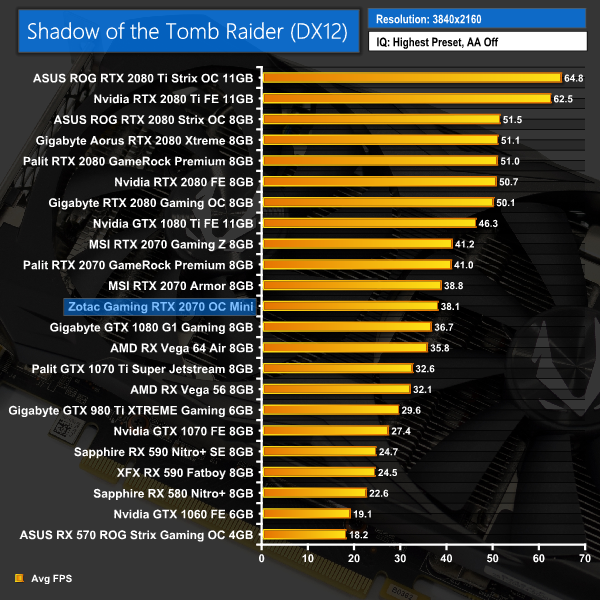 Shadow of the Tomb Raider definitely narrows the performance difference between the Zotac Mini and the rest of the RTX 2070 cards – the MSI Armor 8G is never more than a single frame faster than the Zotac across all three resolutions tested.