We first measure system-wide power draw from the wall while the card is sat idling at the Windows 10 desktop for 5 minutes. Gaming power draw is recorded by running the Deus Ex benchmark at 4K. As a maximum stress test, Fire Strike Ultra Stress Test is run 5 consecutive times and the cards' power draws are recorded.
Note: due to some logistics issues, we are unable to present data for the GTX 1070 and GTX 1080 cards in this test.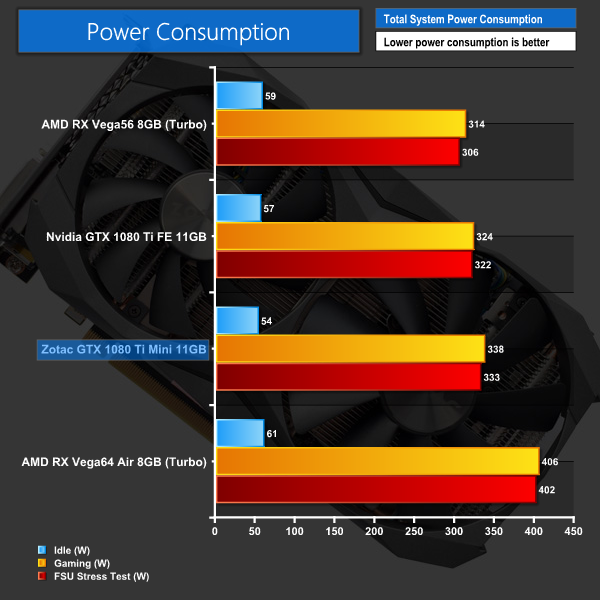 Compared with Nvidia's reference design boards, the Zotac Mini only draws around 10-15W more, despite the card using two 8-pin PCIe power connectors, instead of 1x 8-pin and 1x 6-pin. This small bump to the power consumption must be due to the +38MHz factory overclock.
In any case, if you are a looking for a GTX 1080 Ti, an extra 15-or-so Watts is not going to scare you off.
Be sure to check out our sponsors store EKWB here