Tom Clancy's Ghost Recon: Wildlands is an open world tactical shooter video game developed by Ubisoft Paris. It is the tenth instalment in the Tom Clancy's Ghost Recon franchise and is the first Ghost Recon game to feature an open world environment.
We run the built-in benchmark using the Very High quality preset at 1080P, 1440P, and 4K.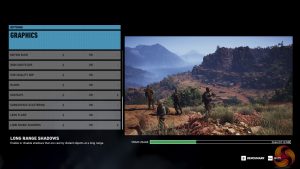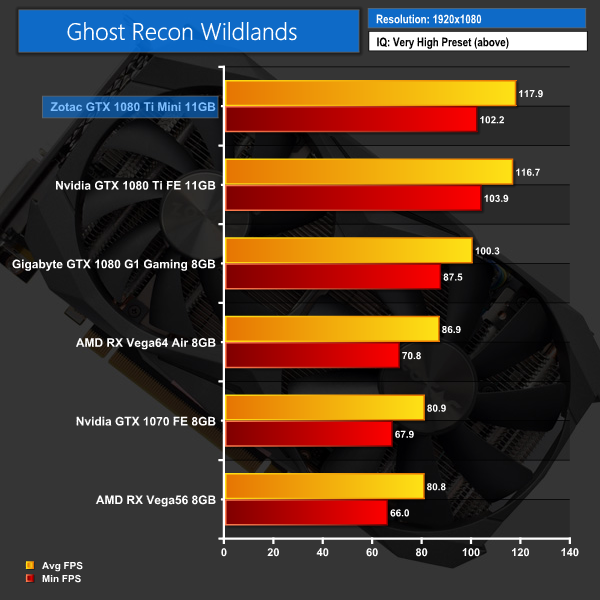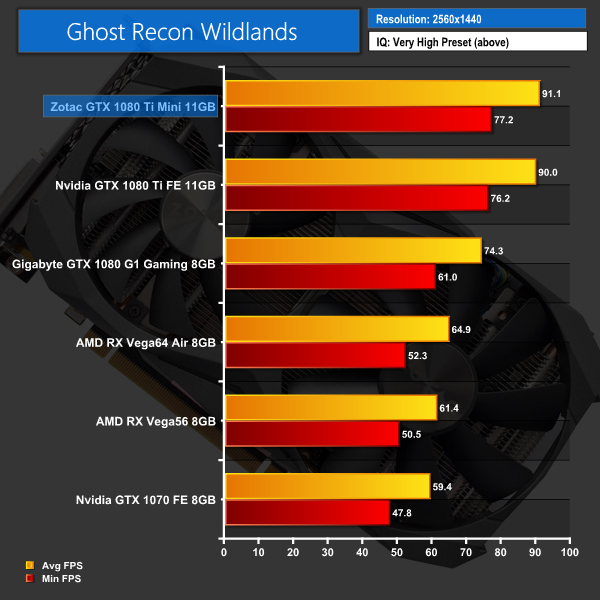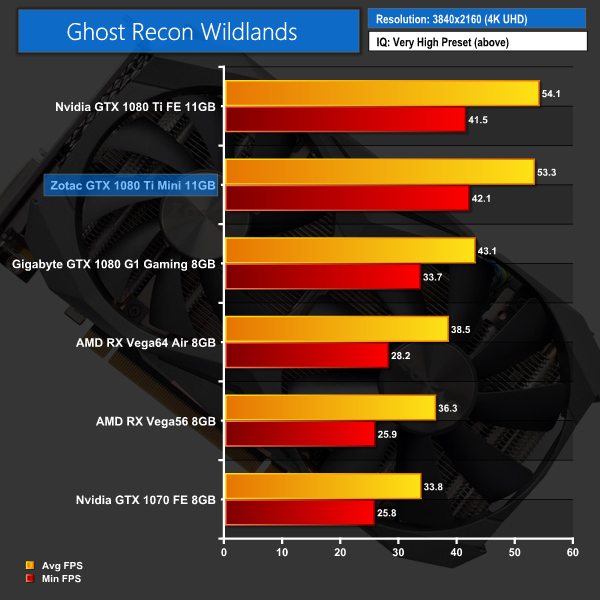 Zotac's GTX 1080 Ti Mini just about edges the Nvidia FE card at 1080p and 1440p resolutions, though it falls behind by less than 1 FPS once the resolution is bumped up to 4K. Incidentally, the gap between both 1080 Tis is not much more than a single frame per second across all three resolutions, so there really is not much between the two cards.