Zotac has certainly pulled off quite the feat of engineering with its GTX 1080 Ti Mini. The world's smallest GTX 1080 Ti, the Mini measures just 211mm long and is likely to fit in almost any case on the market right now.
It is a good-looking card, too, with a neutral gunmetal grey shroud and backplate. Given Zotac has a history of incorporating yellow accents into its card designs – something which certainly splits opinion – it is good to see the company opt for a card design that will work with almost any colour scheme.
When we come to performance, my testing suggests there is not much between the Mini and Nvidia's Founders Edition card. Looking over the data, the Mini might edge ahead in one test, only for the Founders Edition card to retake the lead in the next.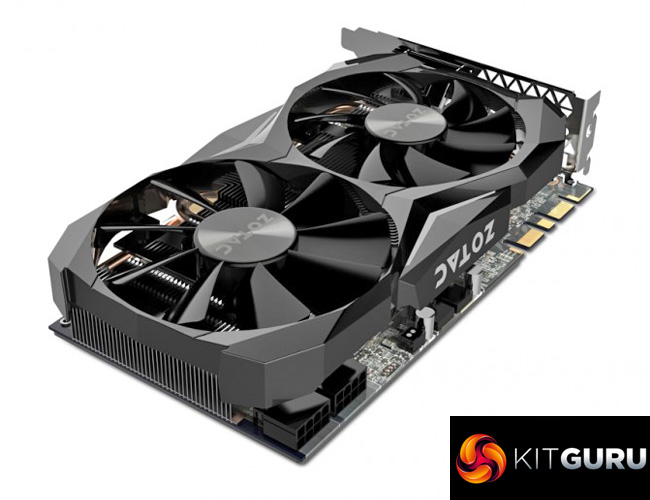 This is despite the Zotac Mini boasting a +38MHz factory overclock when compared with reference speeds. In practice, this overclock did not make much difference as the Zotac Mini quickly reached its thermal limit of 84C, resulting in GPU Boost 3.0 lowering its core frequency – to the point where the Founders Edition card actually ran around 40MHz faster throughout our testing.
Still, a GTX 1080 Ti is a GTX 1080 Ti – factory overclock or not, the GP102 chip is very capable and we still saw excellent frame rates from the Zotac Mini. The trade off comes, as I alluded to, when we get to thermal and noise levels.
Essentially, the Zotac card will run at whatever thermal ceiling you set – all the way up to 90C. This also means the fans are constantly spinning at quite a pace, and that means the Mini is audible at all times. It is also particularly noticeable when idling, as I did not see the fan speed drop below 45% (1400 rpm) – even with 0% load on the card.
In sum, the Zotac GTX 1080 Ti Mini is an impressive card – to take such a powerful GPU and put it into such a small package, successfully, is certainly worthy of praise. The thermal and noise concerns are certainly significant, but it really depends on your use case as to whether or not you should buy this card. Those looking for a GTX 1080 Ti for their mid-tower can forget it, but if you really want something tiny – maybe for a HTPC or ITX LAN rig – then the Zotac Mini is well worth a shout.

You can buy one from Overclockers UK for £698.99 HERE.
Discuss on our Facebook page, over HERE.
Pros
Very small.
Neutral colour scheme.
GTX 1080 Ti is still fast – even if GPU Boost causes the core frequency to slow down over time.
Actually one of the cheaper aftermarket GTX 1080 Ti cards.
Cons
It will run at its thermal limit, even up to 90C.
Fans emit a fair bit of noise.
KitGuru says: Overall, the Zotac GTX 1080 Ti is an impressive card. Its limitations are not worth it if you just want something for your standard mid-tower – but for those looking for a lot of power in a tiny package, it has proved to be well worth buying.