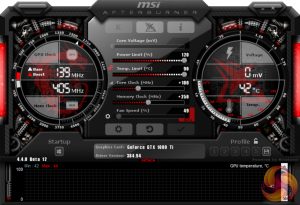 My best overclocking results came with +100MHz added to the core, +250MHz to the memory, with power and temperature sliders at their maximum levels.
When running Fire Strike, this overclock helped the card hit a peak frequency of 1923MHz, though it only took a couple of minutes to settle at around 1835MHz. The card did run very hot, however, as the core temperature continued to rise until it again hit the new thermal ceiling of 90C. Noise levels were almost unbearable, too.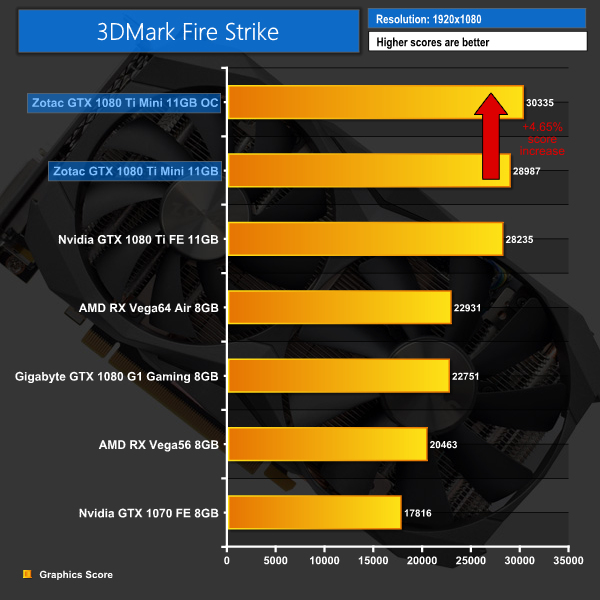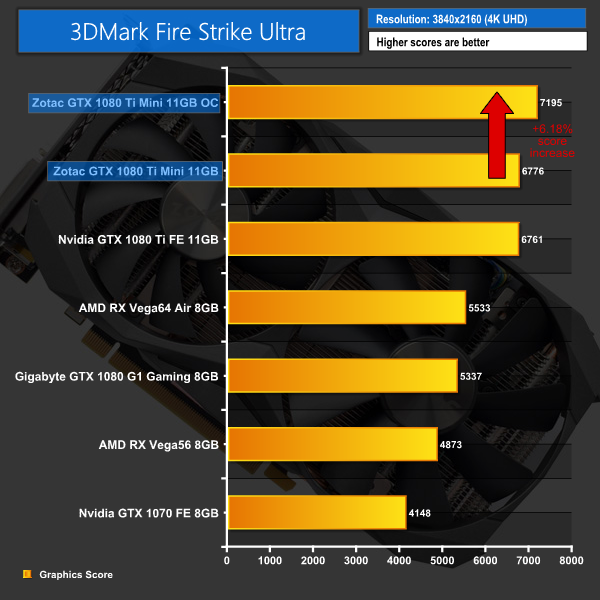 Still, this overclock did bring some tangible gains – as demonstrated above. An average 5% performance increase is not to be sniffed at.
That being said, it is my opinion that the extra heat and noise are really not worth it. I would suggest a GTX 1080 Ti is fast enough already, and considering the size limitations of the Zotac Mini, leaving the card in an overclocked state may not be the best idea.