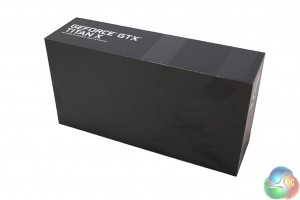 Our review samples came direct from Nvidia.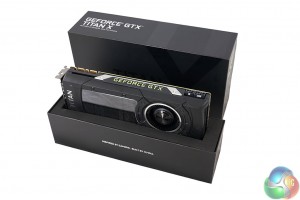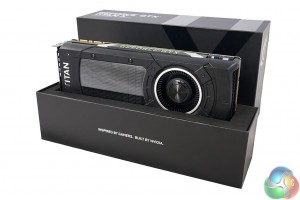 While I don't often focus on packaging, I have to admit that I do like how Nvidia send out their reference samples – The Titan X is presented in a beautifully effective black box with the card slotted into a base.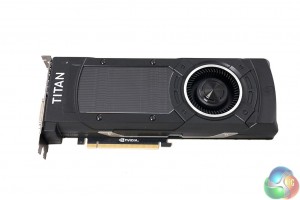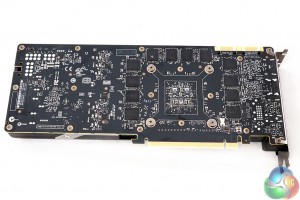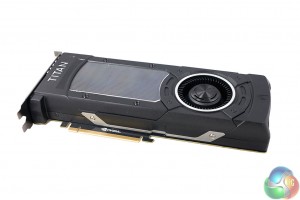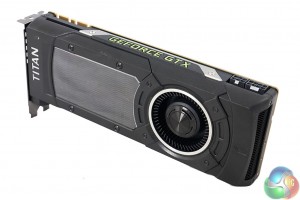 This is how the Nvidia Titan Black should have looked. Nvidia have built this card on a black PCB, with some minor silver accenting to highlight the fan and brand name. It is a beautifully effective looking card design, although I have always thought the Nvidia reference cards were leagues ahead of AMD, in regards to appearance anyway. Sadly no backplate on the card, which is a little disappointing on such a premium board.
It goes without saying, this is a two slot solution. Dimensions are 270mm by 110mm.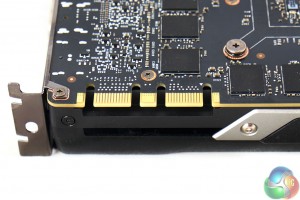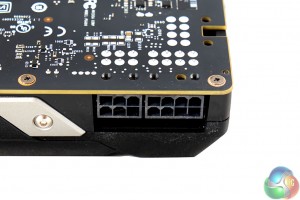 The Nvidia Titan X is SLi capable – in 2,3 and 4 way configurations. It takes power from a six pin and eight pin connector.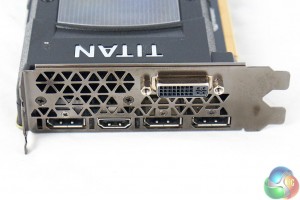 The card ships with a single DVI port, one HDMI 2.0 port (with HD audio and Blu-Ray 3D movie support), and three DisplayPorts. The move to predominately Displayport connectivity is inevitable and welcomed. If you wish, you can use all these ports at the same time for triple monitor gaming.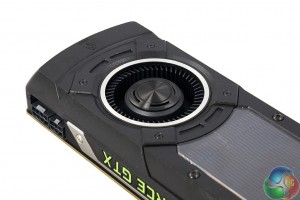 The reference Titan cards are always cooled by a single fan, as shown above. This fan spins and forces hot air out the rear of the case.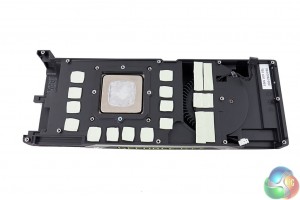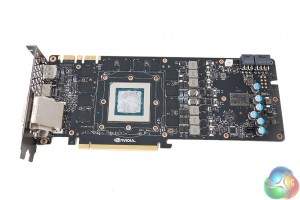 The reference cooler is not going to match the best custom coolers by Nvidia partners, but we have always found them to be reasonably quiet, and capable performers. More analysis of the cooling solution later in the review.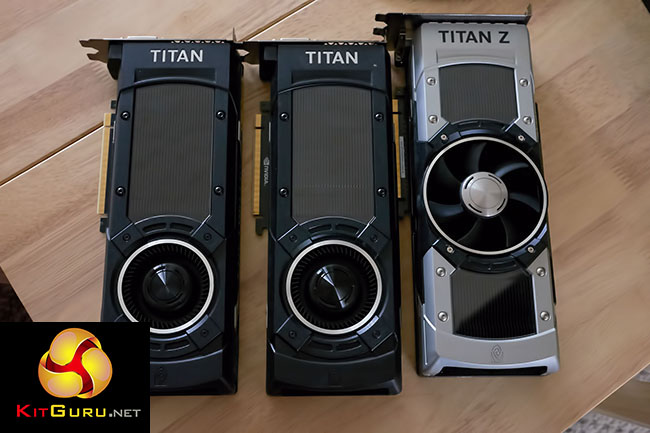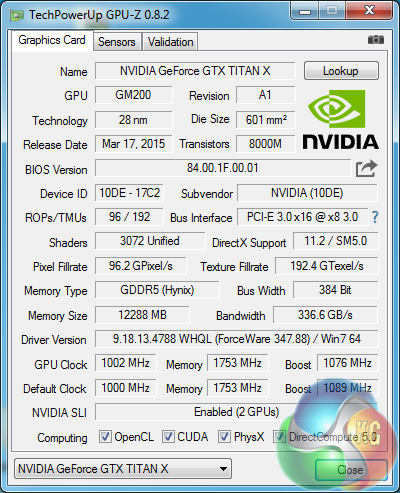 An overview of the hardware in the latest version of GPUz – as discussed on the previous page. The GM200 core runs at 1,000mhz (1,076mhz boost) and is built on the 28nm process. There are 96 ROPs, 192 Texture units and 3,072 CUDA Cores. The whopping 12GB of GDDR5 memory runs at 1753mhz (7Gbps effective) and is connected via a 384 bit memory interface.