Grid Autosport (styled as GRID Autosport) is a racing video game by Codemasters and is the sequel to 2008′s Race Driver: Grid and 2013′s Grid 2. The game was released for Microsoft Windows, PlayStation 3 and Xbox 360 on June 24, 2014. (Wikipedia).


On this page we test at 1080p and 1600p using the 'Ultra' image quality profile with 8x MSAA.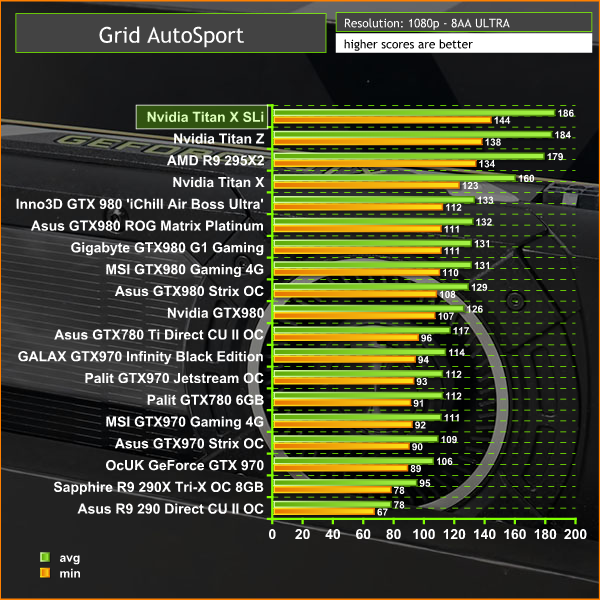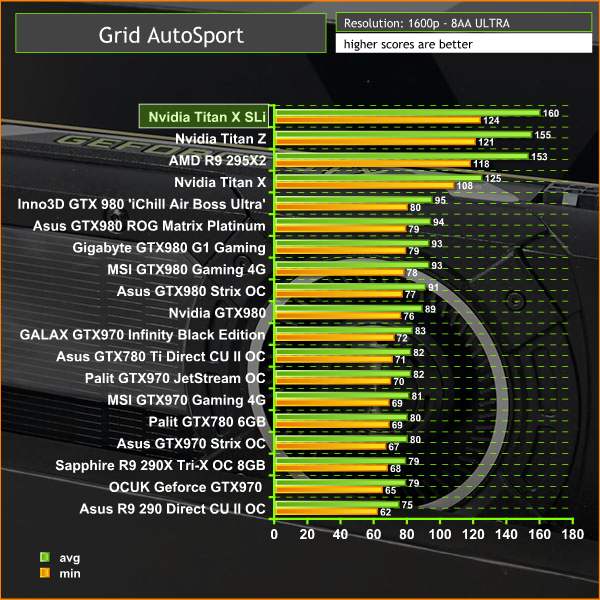 It really is overkill to buy a Titan X for 1080p gaming, Even at 1600p resolutions, the card is averaging 125 frames per second, and holding above 100 frames per second at all times. Two cards? total overkill and we can see that CPU limiting is also an issue.