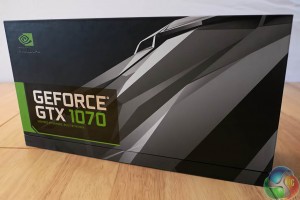 Our Nvidia GTX 1070 sample arrived direct from Nvidia. I haven't been feeling too well lately so our review has been delayed a little.

As this is a reference sample direct from the company, no accessories are bundled with the card itself.
We have been reading mixed opinions on the new angular style reference cooler and while many people prefer the older design, we like it. The low profile backplate fitted to the card itself is also a welcome addition. The GTX 1070 is built on the new 16nm FinFET manufacturing process and contains 7.2 billion transistors.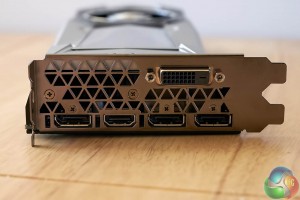 The Geforce GTX 1070 is DisplayPort 1.2 certified, DisplayPort 1.3 and 1.4 ready enabling support for 4K display at 120hz, 5K displays at 60hz and 8k Displays at 60hz (with two cables). The GTX 1070 Founders Edition includes three DisplayPort Connectors, one HDMI 2.0b connector and one dual link DVI connector. Up to four displayheads can be driven simultaneously from a single card.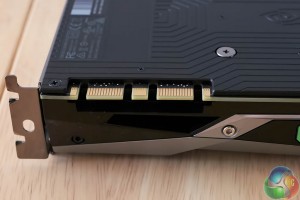 The SLI connectors are shown in the image above. To read more on the SLi update – head to this page.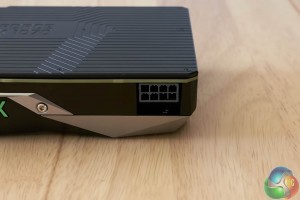 Like the GTX 1080, the GTX 1070 gets all the power it needs from the slot, and a single 8 Pin PCIe connector.
A radial fan design is adopted, forcing hot air outside the rear of the main chassis. Under the GTX 1070 shroud is an aluminum heatsink. In the base of the heatsink are three copper heatpipes which take heat away from the GPU. Heat from the heatpipes is then dissipated by the aluminum heatsink. A metal baseplate is placed on top of low profile components which provides clean air channels for the best thermal performance.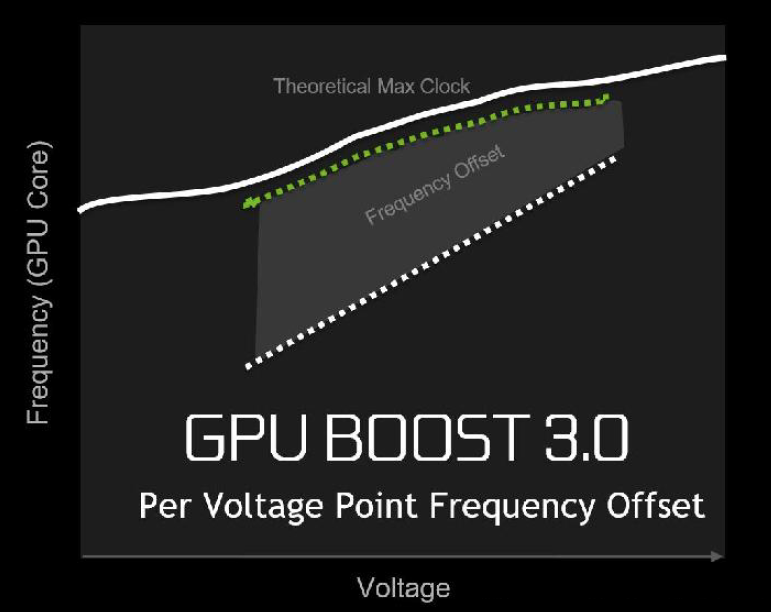 A new feature in GPU Boost 3.0 is the ability to set frequency offsets for individual voltage points. The previous version of GPU Boost 2.0 could only apply a fixed frequency offset, shifting the existing V/F curve upward by the defined offset amount. More on this later.