Nvidia have enhanced their GPU Boost System with their latest iteration – V3.0. The new version features custom 'per voltage' point frequency offsets.
GPU Boost 3.0 offers the ability to set frequency offsets for individual voltage points. Older versions could only hold a fixed frequency offset, essentially shifting the existing V/F curve upward by the defined offset amount.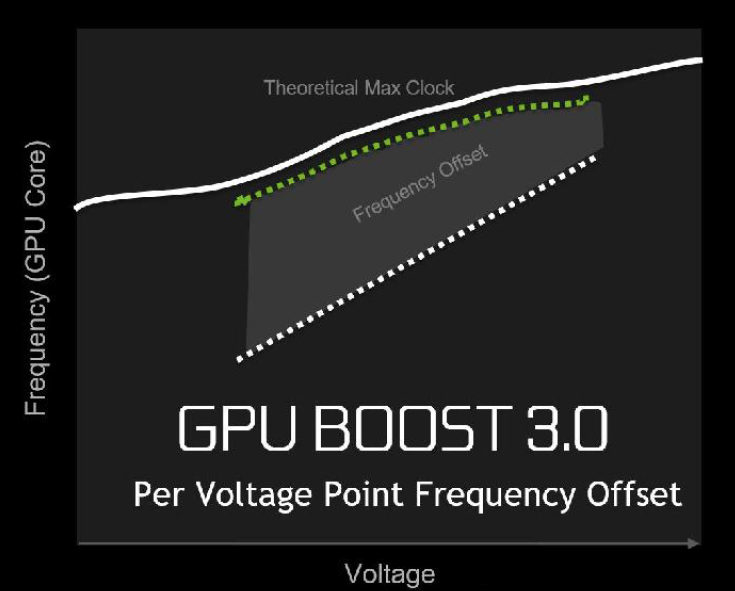 Above, is a theoretical custom V/F curve set in GPU Boost 3.0. The offset is set just below the upper limits of the theoretical maximum clock making full use of all the available headroom – ensuring performance is fully utilised for the GPU in question.
We overclock the Nvidia GTX 1070 with the latest beta version of MSI Afterburner (V4.3.0 Beta 4).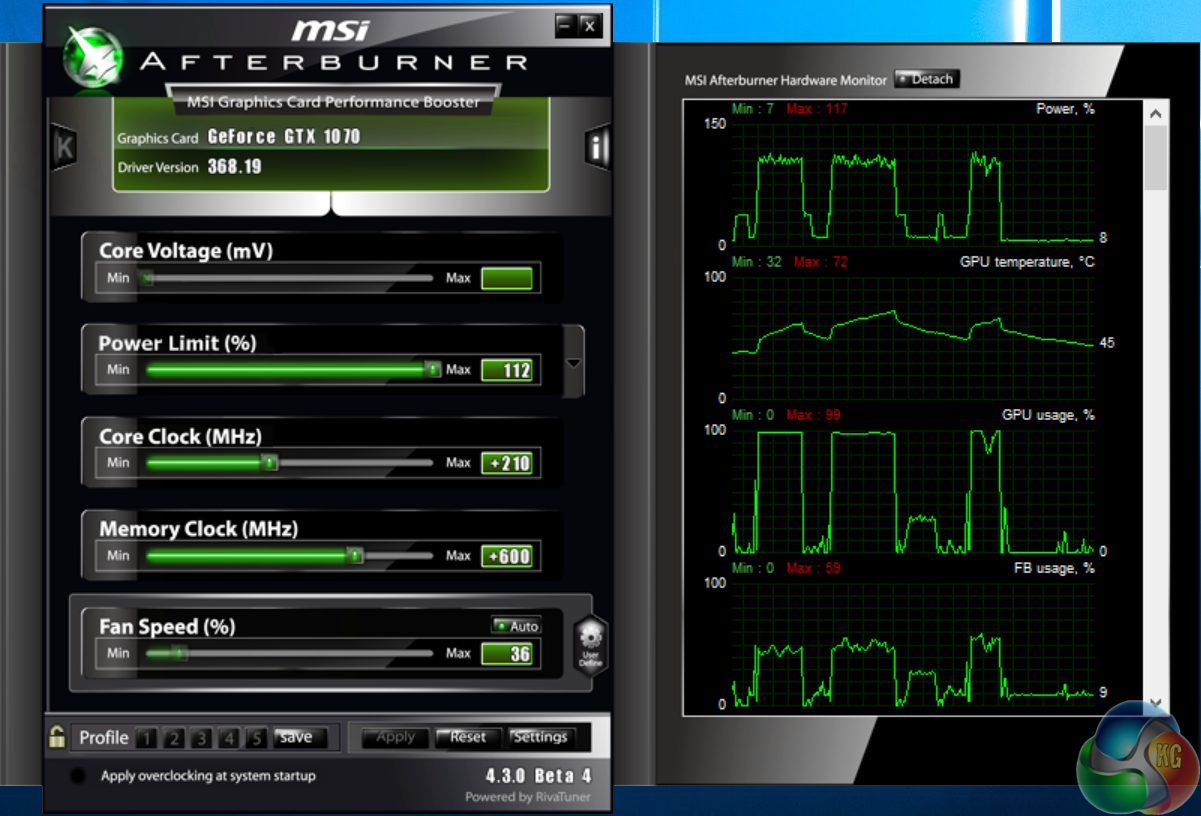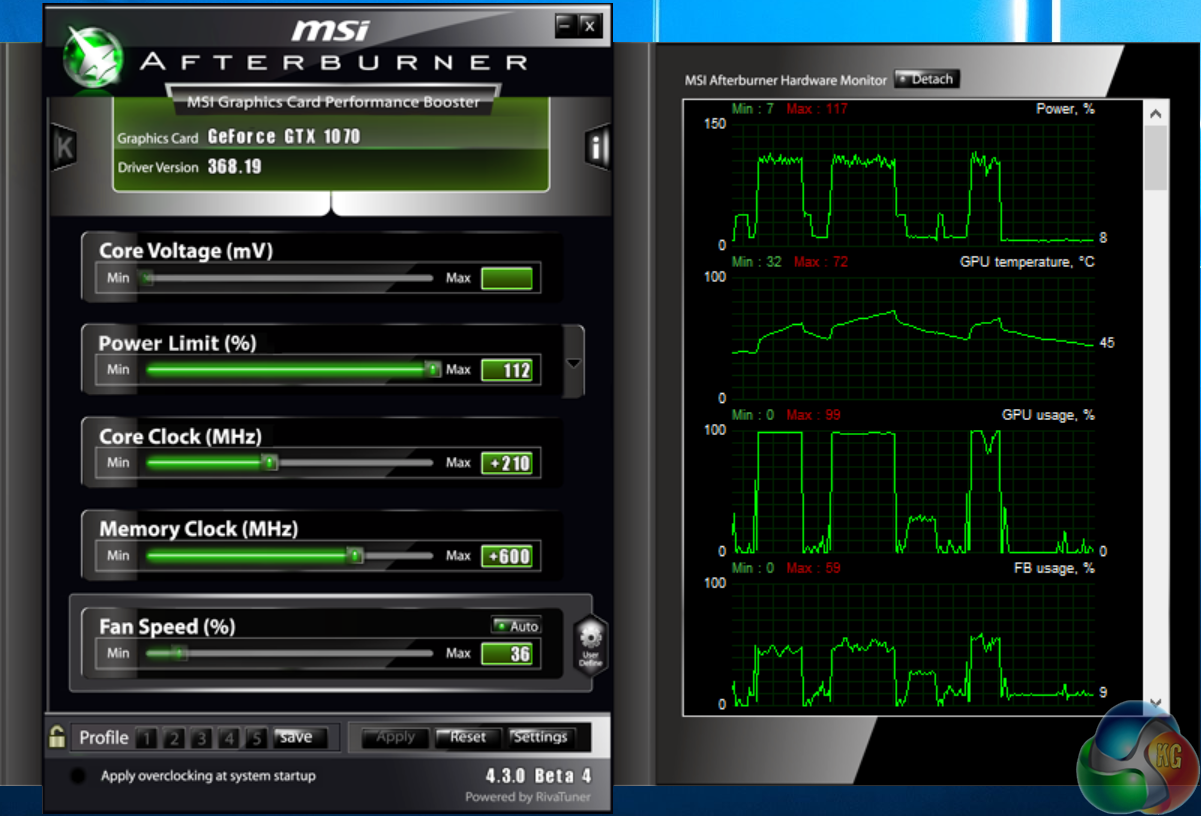 By increasing the power limit we were able to increase the core clock by +210. There was plenty of overclocking headroom via the memory too, hitting +600 before artifacting would occur. How did this affect some of the benchmarks?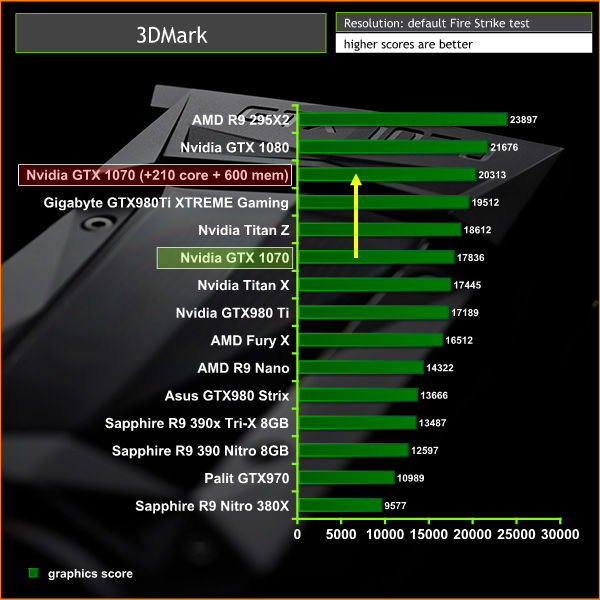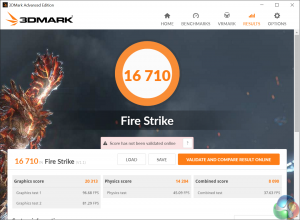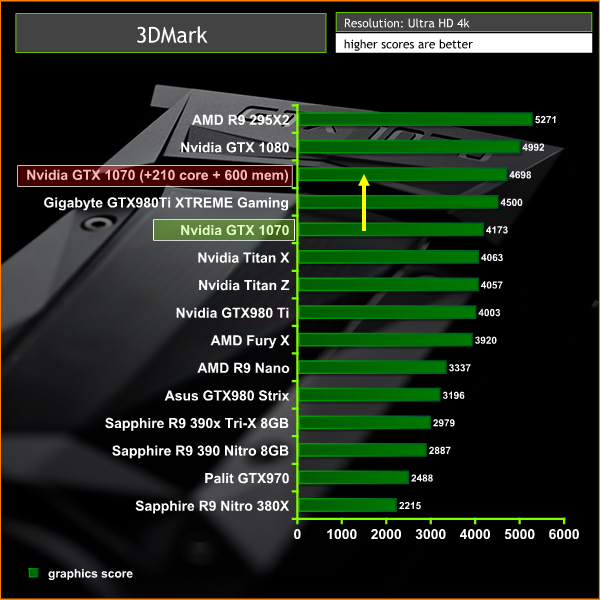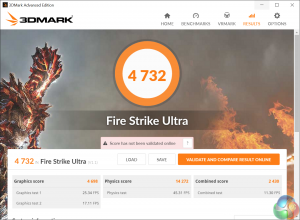 The substantial clock increases help drive the GTX 1070 performance into a whole new area. With the core at +210 and memory at +600 the GTX 1070 manages to outperform the Gigabyte GTX980ti XTREME Gaming at both resolutions. It really is worth spending a little time to overclock these cards, especially if you want to drive maximum rates with a new 1440p 120hz gaming screen.