We measured the power consumption with the system resting at the Windows 7 desktop, representing idle values.
The power consumption of our entire test system (at the wall) is measured while loading only the CPU using Prime95′s in-place large FFTs setting. The rest of the system's components were operating in their idle states, hence the increased power consumption values (in comparison to the idle figures) are largely related to the load on the CPU and motherboard power delivery components.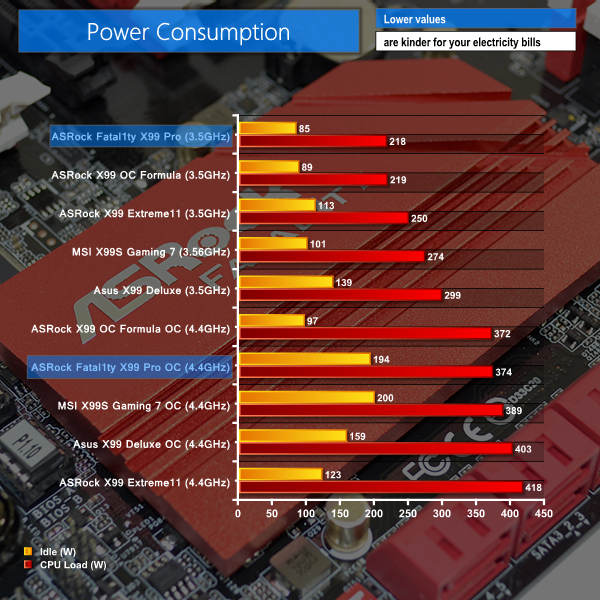 The ASRock Fatal1ty X99 Professional motherboard shows excellent power consumption numbers at stock clocks, especially when idling. Turning up the voltage and applying an overclock changes the situation.
Load power consumption numbers when overclocked are still positive. The idle power draw, however, shows a huge spike and is larger than anticipated given the board's similarities to ASRock's own X99 OC Formula. One of the overclocked settings is preventing the CPU core voltage from dropping under low load, forcing increased power consumption numbers.
This 'issue' can be solved with adjusted overclocking settings that allow the core voltage and multiplier to drop under lower loads.