Bioshock Infinite
We used the Bioshock Infinite demanding 'Ultra' setting and a 1920×1080 resolution to push today's gaming hardware. Our data was recorded using a section of the game, not the built-in benchmark.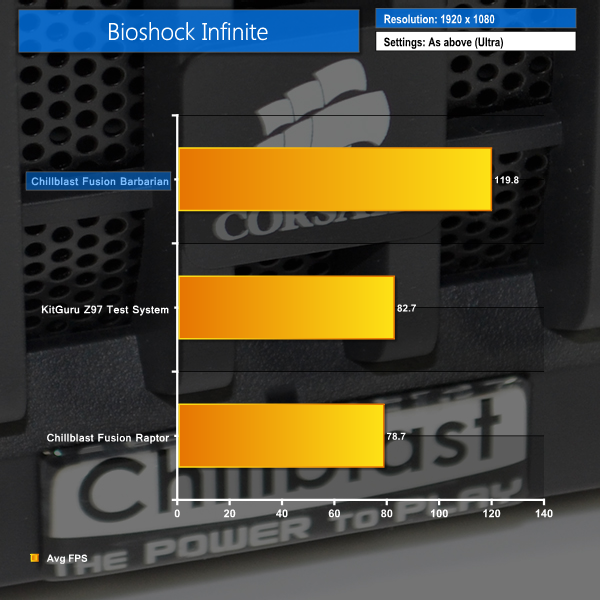 Metro: Last Light
We used a 1920×1080 resolution and the Metro: Last Light built-in benchmark set to 'High' quality to offer an intense challenge for the gaming hardware while also making playable frame rates a possibility.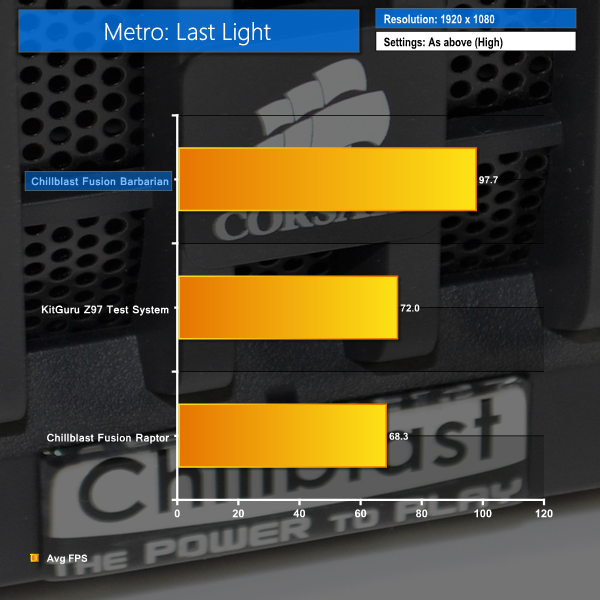 Tomb Raider
We used a 1920×1080 resolution and the Tomb Raider built-in benchmark set to 'Ultimate' quality.
Gaming performance of the ASRock Fatal1ty X99 Professional is shown to be excellent and chart-topping. The main reason for this display is due to Steam game updates and a forced driver change since the competing boards' data was gathered.
For that reason, I'd interpret this set of results as ASRock's Fatal1ty series flagship showing that it is no slouch in the gaming performance department.