We will outline the performance increases that can be obtained from using the ASRock Z97X Killer motherboard to overclock our system. Our overclocked processor frequency was 4.5GHz and memory speed was 2400MHz.
As a performance comparison, we have included the overclocked results from three other Z97 motherboards. The maximum overclocked configuration achieved with each board was a 4500MHz (45 x 100MHz) processor frequency and 2400MHz CL10 memory speed.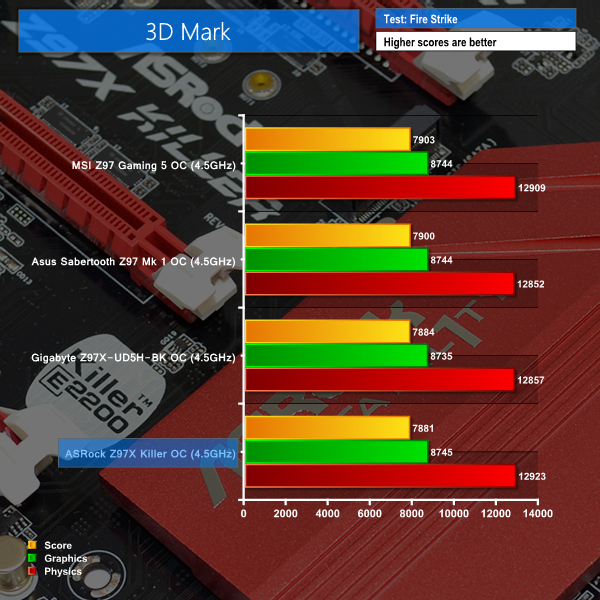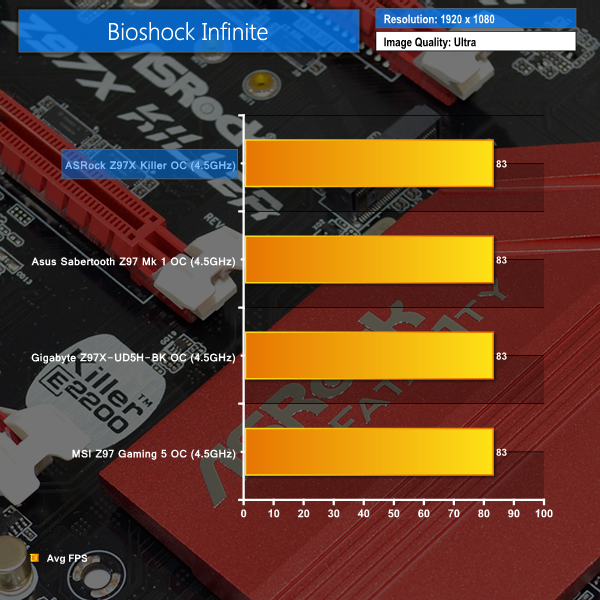 ASRock's Z97X Killer seems to struggle to compete when overclocked frequencies are applied. In the CPU-heavy tests, the motherboard renders two bottom-place finishes in the overclocked charts. This could still be related to the increased memory latency or it could indicate further underlying problems. Fortunately the margins aren't large enough to warrant major concern.
Many modern games are heavily GPU dependent at higher resolutions, hence why the Bioshock Infinite frame rate doesn't change with a 500MHz boost in CPU frequency.