We measured the power consumption with the system resting at the Windows 7 desktop, representing idle values.
The power consumption of our entire test system (at the wall) is measured while loading only the CPU using Prime95′s in-place large FFTs setting. The rest of the system's components were operating in their idle states, hence the increased power consumption values (in comparison to the idle figures) are largely related to the load on the CPU and motherboard power delivery components.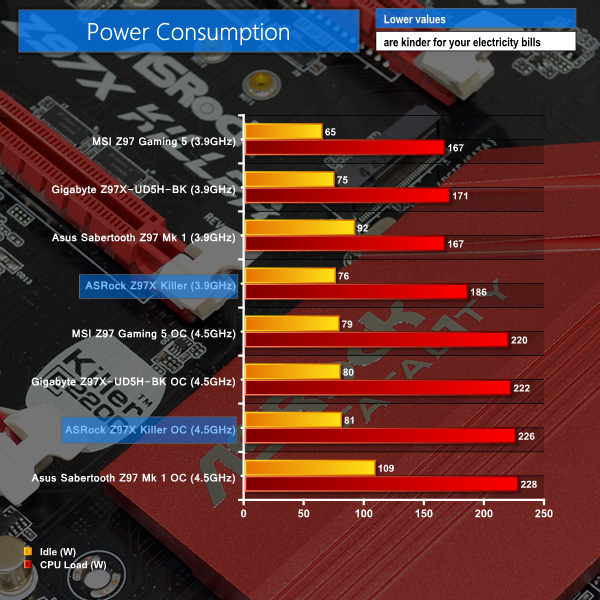 Due to its needlessly high MCT VCore of 1.28V, ASRock's Z97X Killer shows poor efficiency at stock settings. The load power consumption is 19W higher than the next Z97 motherboard (Asus' Sabertooth Z97 Mark 1) even though ASRock's board is relatively scarce in regards to add-on controllers.
Overclocked power consumption numbers are in line with other Z97 motherboards. The recorded data would indicate that ASRock can't quite match the efficiency levels shown by the Gigabyte and MSI boards.