We will outline the performance increases that can be obtained from using the ASRock X99E-ITX/ac motherboard to overclock our system. Our overclocked processor frequency was 4.4GHz and memory speed was set at the kit's 2400MHz rating.
As a performance comparison, we have included the overclocked results from six other X99 motherboards. The maximum overclocked configuration achieved with comparison boards was a 4.4GHz processor frequency with 2666MHz memory.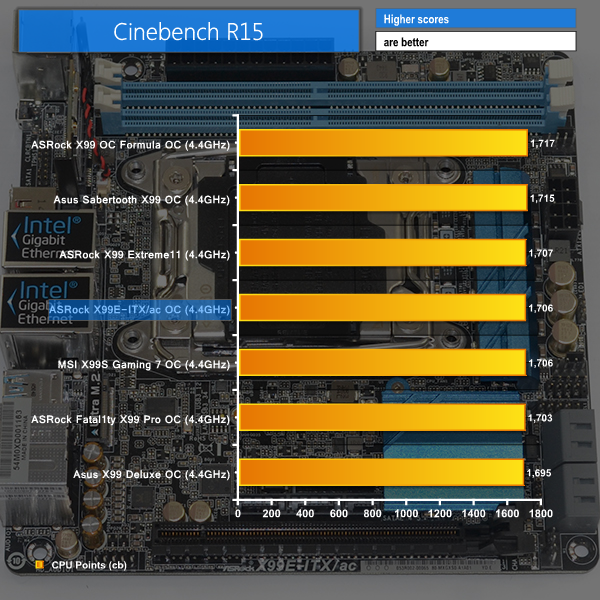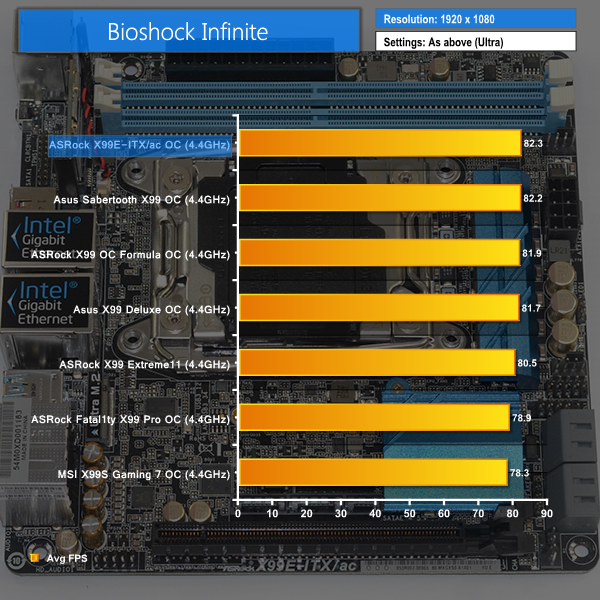 ASRock's mini-ITX offering shows no performance negativities when overclocked. The tiny X99 motherboard is able to keep pace with physically larger competitors even when the CPU frequency is cranked up.