We measured the power consumption with the system resting at the Windows 7 desktop, representing idle values.
The power consumption of our entire test system (at the wall) is measured while loading only the CPU using Prime95′s in-place large FFTs setting. The rest of the system's components were operating in their idle states, hence the increased power consumption values (in comparison to the idle figures) are largely related to the load on the CPU and motherboard power delivery components.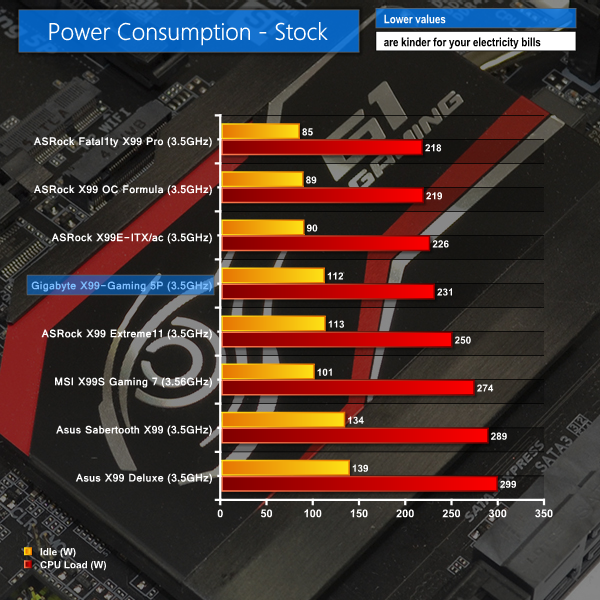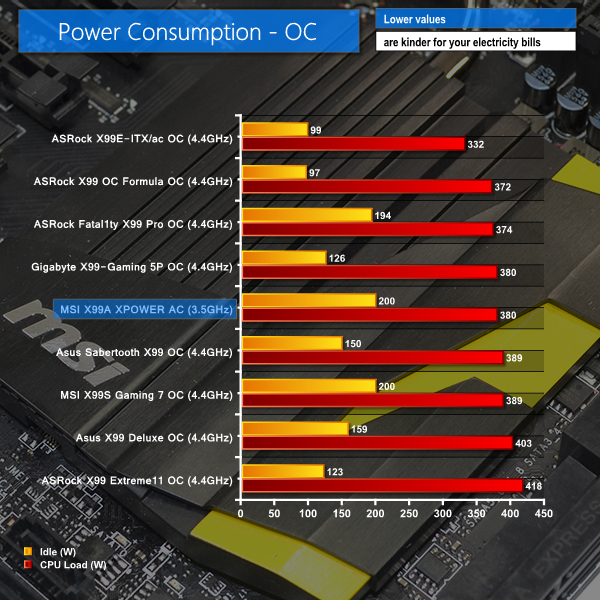 Stock-clocked power consumption is a positive for the X99E-ITX/ac. Intersil's ISL6379 PWM controller does a good job of reducing voltages when the system is under low load. This translates into low idle power consumption. The stock-clocked load power consumption numbers are also as positive as ASRock's other offerings, give or take a few extra Watts for higher speed fans.
Overclocked power consumption delivers a biased victory for the X99E-ITX/ac. System-wide idle power consumption numbers stay below 100W, which is impressive, however the load energy usage seems significantly lower than competing boards due to the different voltage settings applied. Other overclocked motherboards were manually fed with 1.25V on the CPU cache when overclocked, however ASRock's X99E-ITX/ac setting was not increased.