We will outline the performance increases that can be obtained from using the Asus X99 Deluxe motherboard to overclock our system. Our overclocked processor frequency was 4.4GHz and memory speed was 2666MHz.
We will include results from competing motherboards as we test them and build up our results database.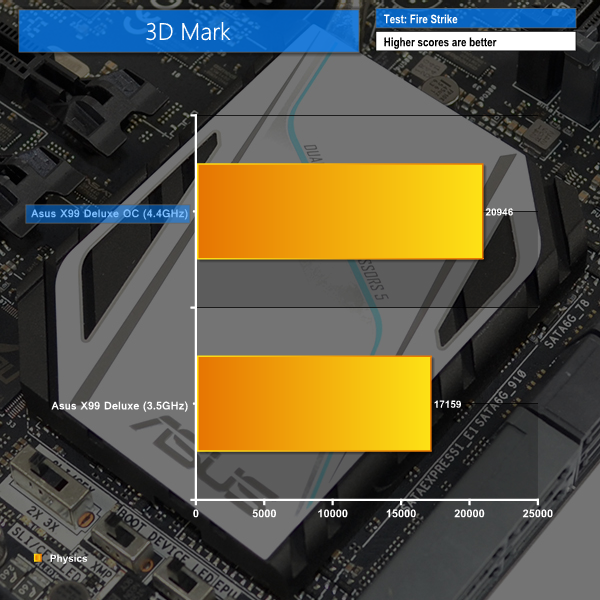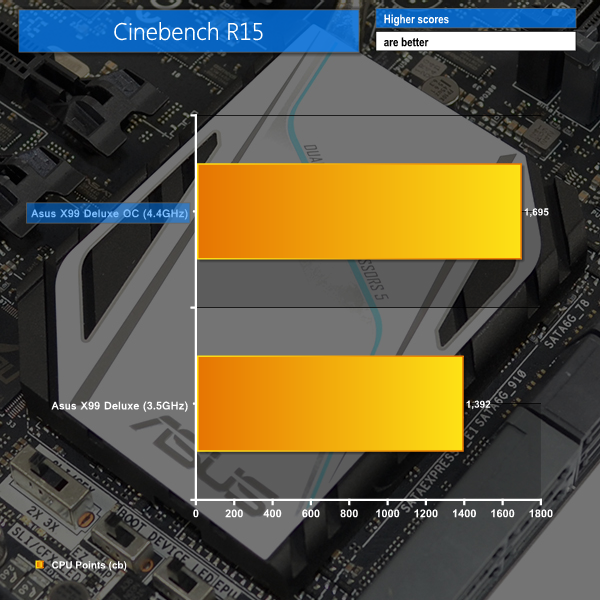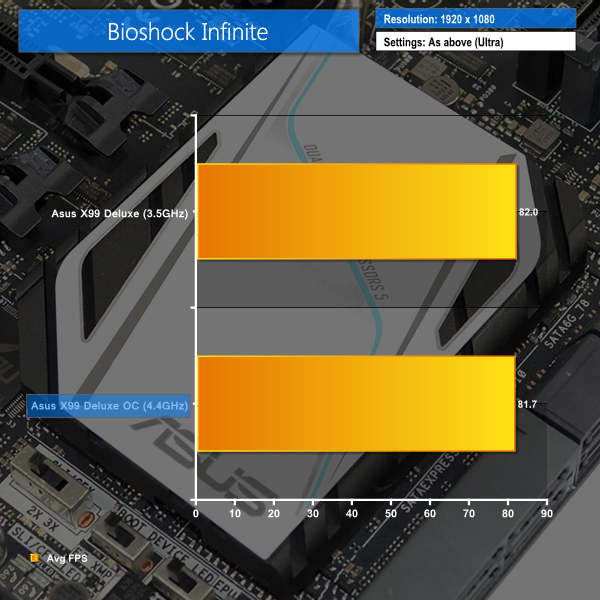 Overclocking the processor delivers promising performance boosts, despite the 333.3MHz decrease in memory frequency. With a multiplier unlocked processor, it makes sense to overclock the chip and garner performance boosts if your cooling solution can handle the increased heat.