3DMark
We used 3DMark's 'Fire Strike' benchmark which is designed to be used on gaming PCs. We opted for the Normal setting, NOT the Extreme mode.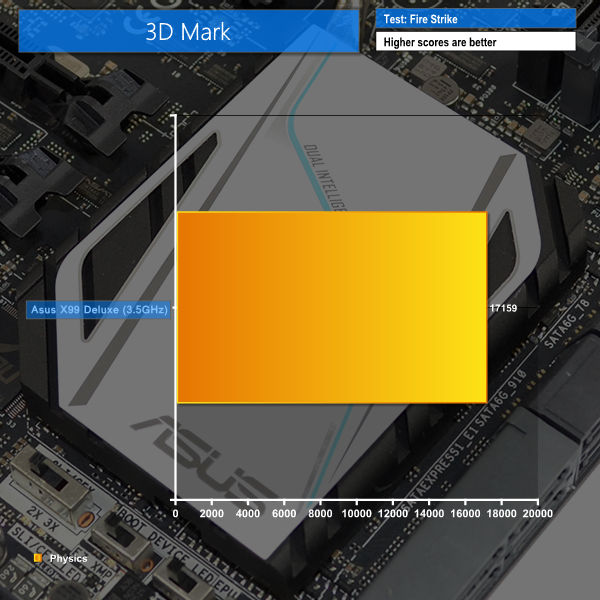 Sandra Processor Arithmetic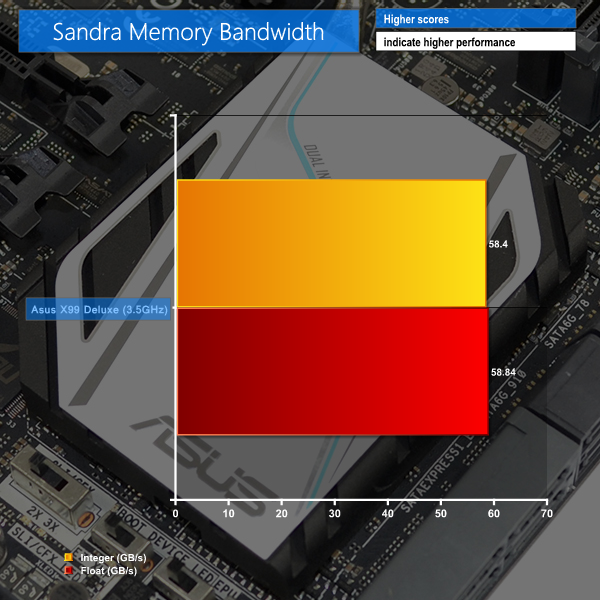 Although it is admittedly difficult to gain an impression of relative performance without comparison data, Asus' X99 Deluxe does not seem to be giving any anomalous results with the 5960X processor.
The eagle-eyed amongst you will notice that our test data for Asus' board is identical to that gathered for our 5960X review. We re-ran all of the benchmarks with Asus' latest BIOS and the only result to change was Sandra's Memory Bandwidth test. The increased score is in line with Asus' suggested memory performance improvements.