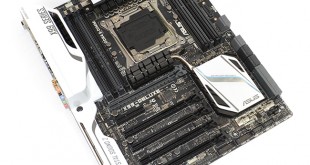 Intel's Haswell-E Core i7 5960X is an all-round powerhouse, there's no question about that. But a powerful chip is only a portion of the battle – an accompanying motherboard and high-speed RAM are essential in exploiting the processor's dizzying multi-core performance.
Enter Asus' showcase motherboard for the latest HEDT chipset – the X99 Deluxe. Packed to the brim with a variety of overclocking, general usage, and connectivity features, can the Asus X99 Deluxe show us exactly how the six- and eight-core Haswell-E chips should be partnered?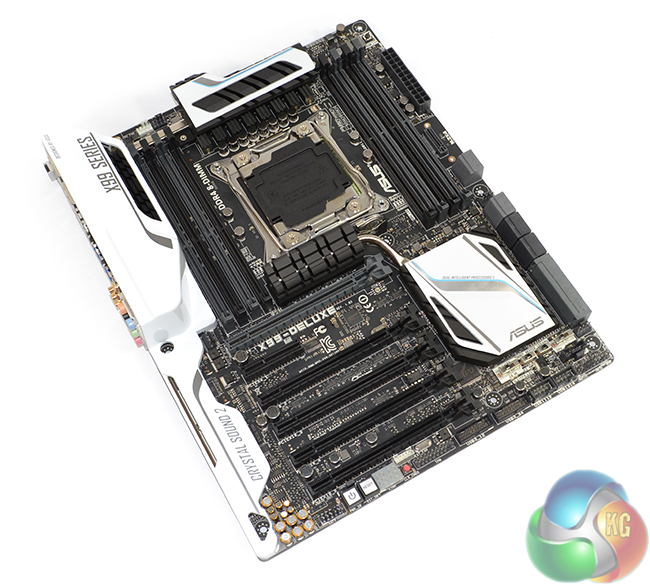 Features, features, features. Asus is aiming to win over enthusiasts in the HEDT market with the diverse set of features on its X99 Deluxe motherboard. And when I say diverse, I truly mean diverse. Audio aficionado? You're covered. Got an armada of chassis fans? Asus plans for that. Interested in the latest and greatest in high-speed storage interfaces? The X99 Deluxe is equipped with dual SATA Express connections and a 32Gbps M.2 slot, not to mention up to twelve SATA ports.
And for those old-school enthusiasts who like nothing more than higher clock speeds and benchmark numbers, the X99 Deluxe is outfitted with Asus' exclusive OC Socket which, according to the vendor, helps boost frequency potential for the CPU and DDR4 memory.
Sitting on the checkout at just under £300, how does Asus' X99 Deluxe fair in practice?
Features:
Patent Pending OC Socket – Drive CPU and DDR4 performance beyond all expectations!
5-Way Optimization by Dual Intelligent Processors 5 – One click overclock and cooling, done!
3×3(3T3R) 802.11ac Wi-Fi – Fastest onboard Wi-Fi up to 1300Mb/s
Fan Extension Card – Powerful cooling with flexible installation & detailed control
Dual 32Gb/s ultrafast M.2 x4 (onboard and PCIE add-in card)