We measured the power consumption with the system resting at the Windows 7 desktop, representing idle values.
The power consumption of our entire test system (at the wall) is measured while loading only the CPU using Prime95′s in-place large FFTs setting. The rest of the system's components were operating in their idle states, hence the increased power consumption values (in comparison to the idle figures) are largely related to the load on the CPU and motherboard power delivery components.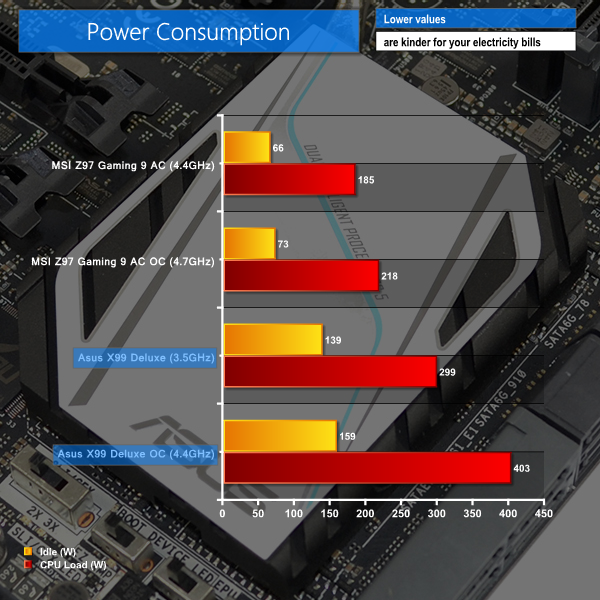 Irrelevant of the inherent efficiency of Intel's Haswell micro-architecture, a chip with eight physical cores and 20 Megabytes of level 3 cache demands a considerable amount of power.
The increased CPU Vcore applied when overclocking results in a system-wide power draw of more than 400W when heavily loaded using Prime95.