We will outline the performance increases that can be obtained from using the Asus Z87-Deluxe/Quad motherboard to overclock our system. Our overclocked processor frequency was 4.5GHz and memory speed was 2133MHz.
As a performance comparison, we have included the overclocked results from five other Z87 motherboards. The maximum overclocked configuration achieved with each board was a 4500MHz (45 x 100MHz) processor frequency and 2133MHz CL9 memory speed.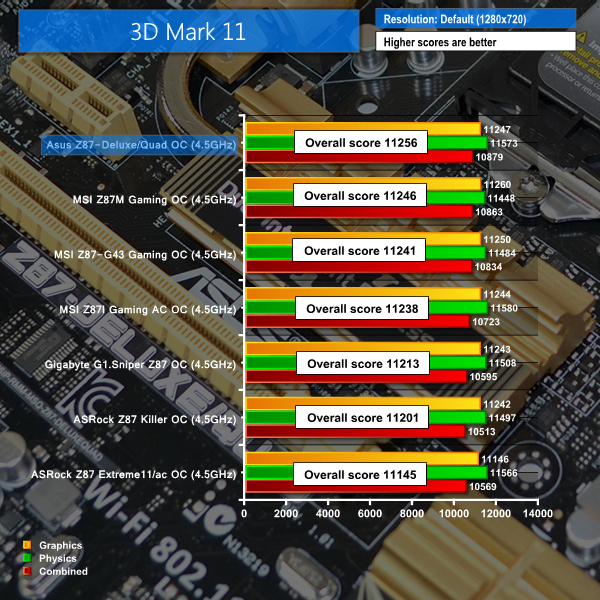 Overclocking the 4770K processor to 4.5GHz allows Asus's Z87-Deluxe/Quad to take a narrow performance lead in the 3DMark 11 benchmark.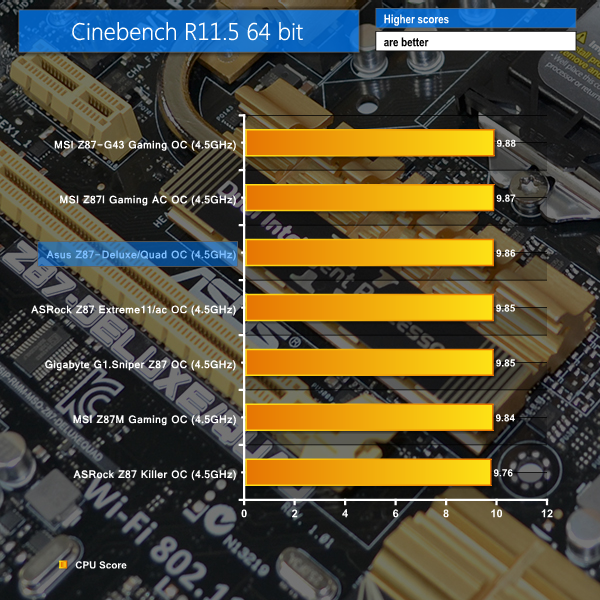 Cinebench also shows a healthy response to the increased core frequency.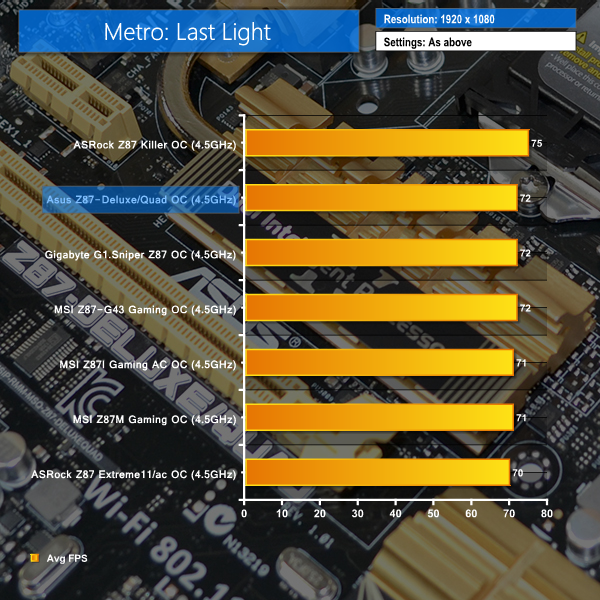 Modern games are typically GPU-limited, hence why Metro: Last Light shows little improvement, despite the 600MHz increase in CPU frequency.