We measured the power consumption with the system resting at the Windows 7 desktop, representing idle values.
The power consumption of our entire test system is measured at the wall while loading only the CPU using Prime95′s Small FFTs setting. The rest of the system's components were operating in their idle states, hence the increased power consumption values (in comparison to the idle figures) are largely related to the load on the CPU and motherboard power delivery components.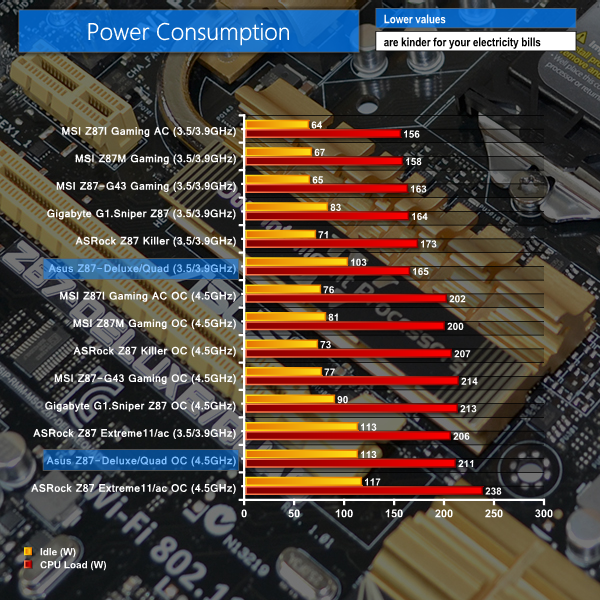 With its host of add-on controllers, it comes as no surprise that power consumption is not the strongest trait for Asus's Z87-Deluxe/Quad. Idle power consumption numbers indicate the levels of power being used by the add-on SATA, Thunderbolt 2, WiFi, and Ethernet controllers.
Despite the high idle power consumption numbers, Asus's board manages to deliver respectable load power consumption values which are unlikely to have a negative impact on one's electricity bill, in comparison to many competing Z87 motherboards.